Have you joined the The Frugal Navy Wife on Facebook? Join over 19,000 others, make friends and share deals you find!

So this week I am starting Menu Plan Monday. This is just as much to share with you as to keep myself accountable in making our menus plans.
I will also threw out the weeks post a few of the recipes I am using. As time goes on I will link to recipes as I re-use them.
Check out How I Menu Plan.
Check out Past Menu Plan Mondays and other Other Great Recipes.
Looking for a Great Free Menu Planning Online service? Check out Food On The Table!
Welcome to another Slow Cooker Challenge! This month We have Giveaway going on for a Cock Pot Brand Slow Cooker!! Please also visit the other bloggers in this Challenge and feel free to challenge your self as well!!
Monday - Slow Cooker 7UP Chicken
Tuesday – Slow Cooker Cherry Cola Ham
Wednesday – Chicken Parmesan
Thursday – Slow Cooker Dr Pepper Roast
Friday – Slow Cooker Sweet and Sour Ribs
Saturday - Slow Cooker Rosemerry Pork Chops
Sunday - Slow Cooker Hawaiian Chicken
See a meal you want to know how I make? Leave a comment and Ill post the recipe!
Check out these links ups for some more great ideas!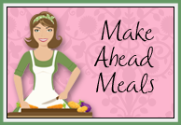 Check out the other bloggers in the Slow Cooker Challange