This post may contain affiliate or referral links. Read more about this in our disclosure policy.
It's that time of the month where I check in again on our Budget Challenge! This month we did pretty good but it was easy since we got out tax refund back and my income was more than expected. We made a snap decision this month to go visit Hubby's Grandfather next month. We plan to leave on a Thursday night, drive the 6 hours (well 7 with stops) and spend Friday and Saturday there and come back sunday afternoon. Poor hubby will then back to work on Monday. But this being the kids great-grandpa we try to spend as much time with him as possible. Also he hasn't met our 5 month old so this will be their first meeting!
If this is your first time here check out previous Budget Challenges
Well lets jump into it shall we?
2015 February Budget Challenge End of Month Check In
I didn't make any Target runs this month So I still have the following Target Gift Cards for next month.
$10 Target Gift Card from Superpoints
$25.06 Target Gift Card from previous in store promos and Left over from last month
Plus I now have a $50 Walmart Gift Card from InstaGC.
Also I had the following Gift Cards to work with.
((Also check out how to  45 Ways to Earn FREE Amazon Gift Cards.))
I used the Amazon Gift Cards this month to get the Ergo Baby carrier I had been wanting, also to get some food and snack for the trip, and a few things hubby has been asking for. I also replaced our tupperware, got a food grinder to make out own baby food, and got diapers and wipes.
Make sure to check out our Grocery Challenge  as well.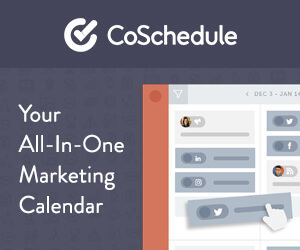 Please check the notes at the bottom for some notes.
Here is how our Budget Turned out. Items in RED are over budget items in BLACK are ON budget and items in GREEN are under budget
Income
Hubby's : $3,162 Actual $3,162
Mine: I'm budgeting for $2,000 Actual $3,049
Bonus: Tax Refund: $5,317
Total = $5,162 Actual $11,528
 Expenses
Rent – $1449 Actual $1449
Electric – $199 Actual $199 ( we are on the budget plan so this is pretty much our set bill)
Water – $66 Actual $60
Gas – $250 Actual $171 *** Note 2
Cell Phone $155 Actual $155
Car and Rent insurance $140 Actual $137
Internet $51 Actual $51
Credit Card Payment $210 Actual $2,210 *** Note 3
Direct TV – $55 Actual $57 *** Note 1
Grocery $150 Actual $205
Pharmacy $50 Actual $0
My Car Payment $355 Actual $0 This was paid up last month
Hubbys Car Payment $256 Actual $256
Newspapers $25 Actual $13
Eating Out $100 Actual $327 *** Note 4
Baby Supplies $100 Actual $66 (to include Diapers, Wipes, mics)
Homeschool $25 Actual $20
Entertainment $100 (included is netflix) Actual $141 
Clothing $10 Actual $0
Hair $60 Actual $26
Home Alarm $30 Actual $30
Home Related $25 Actual $383 *** Note 5
Doctor $100 Actual $157 (Co-Pays and anything not covered by insurance)
ATM Fees $10 Actual $9 (since out bank isn't local)
Valentines Day Party Supplies $30 Actual $13 (DIYed this year!)
Saving for College $100 Actual $200
Church Donation $100 Actual $100
Savings $500 Actual $4,534 *** Note 3
Car Maintenance: $0 Actual $187 *** Note 2
Thrifting $100 Actual $76
Taxes $118 (price to file our taxes)
Total Expenses this month $10,785 this left us $263 left over which was put into savings.
Note 1 – CHECK YOUR BILLS! This month when I got our TV bill it was almost $10 higher then normal they tried to sneak in an extra channel packages we don't want or even watch! After calling and complaining I only had to pay $2 of it  but it could have cost me an extra $120 a year if i hadn't paid attention!
Note 2 – While our gas budget was under this month (being a short month) that extra was eaten up with some car maintenance that was needed.
Note 3 – Used money from taxes
Note 4 – While This was more than I wanted to see, we splurged for Valentines Day, Also I had a day out with my 2 year old and she wanted to have lunch with me, and Hubby had  a Day out with our son and they had lunch as well. We try to have the parent/kid dates as often as we can to allow one-on-one time.
Note 5 – We had to replace my 4 year old's bed and we moved my 2 year old from the toddler bed that she hates and never uses (yes she sleep on the floor) we bought her a twin bed as well. We are on the hunt for bed frames now but for now they are one floor.
Make sure to check out Stacy at Adventures In Coupons
Hey everyone, I'm Danielle, I am the owner of
The Frugal Navy Wife
and
Roadschooling with The Frugal Navy Wife
and Author of
"How to Have Your Dream Wedding for Under $1,500".
I am a Wife, mom to 4 kids, homeschool mom, blogger, social media junkie, Frugalista, Book Worm, and Closet Want-to-be Chef. We are a Roadschool family (homeschooling on the road while traveling fulltime).
I grew up learning ways to save from my mom and grandma. I started my own coupon journey when my first child was born in 2009 and started the blog on 2010 when baby #2 was born to share my tips with everyone who kept asking about how I was getting diapers for $1 a pack!
Click here to learn more about starting a blog.
Latest posts by Danielle, The Frugal Navy Wife (see all)