A woman's job is never done. This statement holds true today, just as it did for the women back in the 1940s. The 1940's Housewives back then were busy raising the children, cleaning, cooking and even finding crafty ways to help make ends meet on the homefront. They used these extreme frugal tips just to survive.
19 Extreme Frugal Tips From WWII Housewives – 1940's Housewives
WWII Housewives often put more hours during the day than their husbands that were away at work or off fighting overseas. We can learn a lot from these 1940's gals, in how they managed, sought frugal ways to stretch every penny that crossed their threshold, while being beautiful all at the same time.
Stretching Meals Using Cheap Foods- Meals were stretched thin during these times, and women would come up with cheap solutions, like beans and rice added to meals, to fill everyone up faster.
Learn to Can and Preserve Food – Canning and preserving food became big during this time, though today it's slowly going away. This way food was tucked away even when there weren't two nickels to rub together.
Rationing Food- This was less common in the United States during this time, but there were families that had to cut back on how much food they were consuming.
Related: 22 Frugal Living Tips from the Great Depression
More Desserts Using Fruit- Many will tell you that sugar was harder to come by, so women would create more desserts that contained fruits and less sugar.
Cut Back and Spend Less- 1940's housewives would tell you to cut back where you can and spend less. This went for grocery shopping as well as tightening up on other expenses where you can.
Bake Your Own Bread and Baked Goods- No store-bought bread and baked goods could compare with homemade warm baked bread that these women made from scratch. Is it time you brush up on your baking skills?
Throwing More Potlucks- One thing that you saw more during that time period was throwing a potluck. Each family or friend would bring one homemade item and then enjoy a full course meal among many.
Related: 13 Items They Made During the Great Depression (But We Pay for Now)
Invest in a Freezer- When women saw a good deal, they would often stock up and freeze what they wouldn't use right away. Families would invest in coffin freezers that were used to help store foods for long periods of time.
Live to Enjoy Life Not Living to Get Things- The housewives of the 1940s would be appalled on how we live today. They lived to enjoy life and weren't wrapped up in staying happy by obtaining material things.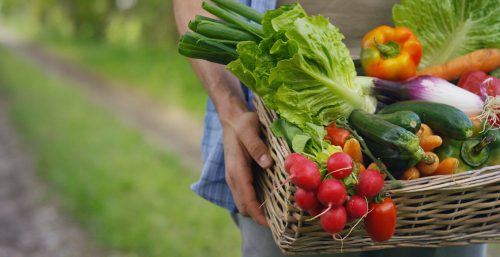 Grow Your Own Food- Many women had their own gardens for fresh produce for their own personal use, and sometimes as another way of income.
They didn't want to simply rely and depend on the grocery store to take care of all their needs.
Clean and Reuse Diapers- The disposable diaper was not invented until the 1950s, so women had to clean and reuse cloth diapers, which saved them a lot of money, although messy.
This practice has made somewhat of a comeback over the past several years.
Related: 88 Great Depression Recipes
Use Food Supplies Already on Hand- Women back then would shop their own kitchen food pantries for their next meal, instead of looking at what they didn't have.
Even if your food pantry has limited food in it, women back then could probably make several meals out of it.
Learn Basic Sewing Skills- Even today it's important to know the basics of sewing. That way you can repair clothing instead of discarding it after a small rip or tear.
These women would even go as far as making their children's clothing.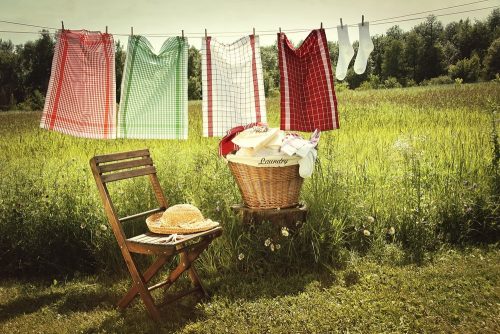 Use a Clothesline- Another frugal tip that can save pennies for you is to clothesline your clothing instead of drying them in clothes drying machine. Many people still hang out their laundry on a hot summer's day.
Sharing Rides with Others- Gasoline was harder to come by during the war. Families would even resort to sharing rides with others to cut costs.
Related: Great Depression Cooking Tips That Will Save You Money
Be More Aware of Energy Use- Women could tell you that they gave their best efforts to keep energy use to a minimum. That meant making sure lights and appliances were turned off when nobody was using them. This is harder to do today with all the appliances and electronics that we use.
Reuse Everything- These women were also more aware of reusing items in different ways after they could no longer perform the task they once did before. An example of this is using an old hand towel to work underneath the hood of a car.
Related: 9 Frugal Money Saving Tips My Grandma Taught Me
Use Cleaning Supplies In Your Home- Instead of going out and getting a cleaning product that serves only one purpose, uses the cleaning supplies already at your disposal. You probably have vinegar, baking soda, toothpaste and nail polish already on hand. These items work great cleaning in your home.
Pass On to Your Girls-1940's housewives were careful to pass these frugal skills down to their daughters and granddaughters, to keep them going. You should too!
Many 1940's housewives were so frugal with their spending and ingenuity, that their children can attest that they never felt deprived, even though they were growing up in the hardest times this country had ever seen.
What are some extreme frugal tips that your grandmother or relative taught you on how they managed?