Print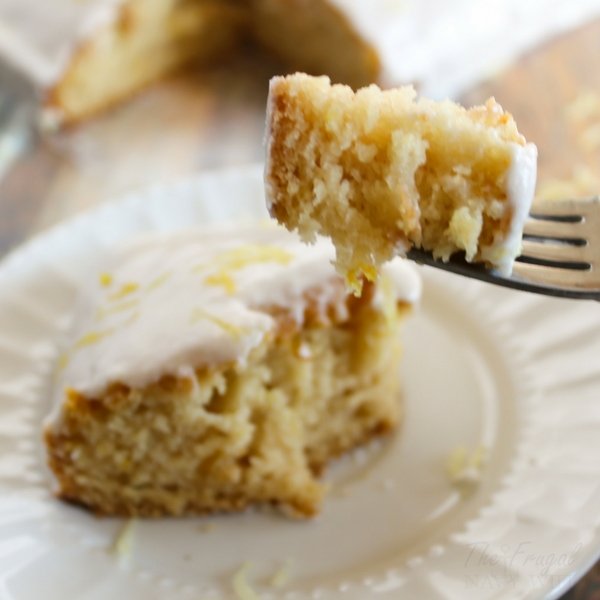 Lemon Depression Cake Recipe
A moist dairy-free lemon cake made from ingredients already in your pantry.
Directions
Preheat oven to 350 degrees F.

Mix the 1 1/2 cups flour, white sugar, baking soda, salt, and lemon zest in a greased 8" square baking pan, starting with the flour first.  Mix well.

Make 3 depressions in dry ingredients, one large and 2 small.

Pour vinegar in one of the smaller depressions, the vanilla and lemon extracts in the other small depression, and the vegetable oil in the third, larger depression.

Pour water all over.

Mix well until smooth. Bake on the middle rack of oven for 35 minutes.  Check a with a toothpick to make sure it comes out clean. Let cake cool, then frost.
Frosting Directions
Whip the butter for a good 3-5 minutes.

Add the lemon juice and the pinch of salt then mix.

Start adding the powdered sugar a cup at a time until all sugar is mixed in.

Drizzle in half of that whipping cream. Then check the consistency. Use your judgment on adding the rest of the whipping cream. Get the consistency you like.

Keep whipping the frosting for another 2-4 minutes.

Use a pastry bag and a decorating tip to frost (or a ziplock bag and cut the tip off).