This post may contain affiliate or referral links. Read more about this in our disclosure policy.
I love putting together Holiday Gift Guides, especially this one where it's like doing a wishlist for myself. Many people have no what to get a blogger. These 12 gifts for bloggers will not only make their life easier but save them hours of work a week!
Holiday Gift Guide – 12 Gifts for Bloggers They Will Love
The number 1 gift any blogger wants, is something that will save them time (and make them money!). The 2nd gift is something that does the work of something they hate to do. Here are a few gifts that cover both plus a few items that are must have for any blogger.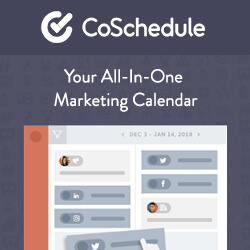 Co Schedule – This is my biggest must have for blogging. It's an editorial calendar, social media schedule, task manager, blog post planner and more all in one. See my review on CoSchedule and then buy a month or two for the blogger in your life, or buy him or her and whole year if you can.
Tailwind – Tailwind has so many features but I use it mostly for Pinterest analytics and the tribes feature to share pins from other bloggers. They have a schedule you can set up and plan pins as well. Pay a year in advance and save your blogger hours upon hours a week!
Board Booster – Board Booster is another Pinterest tool and I use it to pin my own stuff and make sure I am utilizing my group boards correctly. I also use it to clean up my boards. Another tool to save hours of work!
Blue Host – Nothing tells the newbie blogger in your life like you believe them more than buying a year of hosting and a domain name to get them going as a professional blogger. The blogging world expands when you are a self-hosting site! I have a tutorial on how to get started with Blue Host.
Buffer – While I also use CoSchedule for social media I use Buffer with it. I like that buffer will tell me the best time to post and help me set up and schedule and tell me how well each post did.
An Email Service – There are two email service I recommend. For smaller bloggers, just starting to grow their email list I suggest Mad Mimi. It is easy to use and perfect for someone just starting out. For bigger bloggers and bloggers more serious about their email list I suggest Convert Kit. There are more options and stats to work with.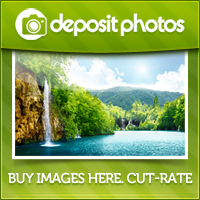 Deposit Photo – Every blogger needs stock photos. The more appealing the photos the more readers you will bring in. Buy your blogger a package or a set of credits for them to use as needed. Even a blogger that is a great photographer will need stock photos so this is a win-win.
Camera Set – Every blogger needs a good camera no matter what they are photographing. This camera set is perfect for action, kids, food, DIYs, Travel and more. This is the one I bought, took a lot of saving but it really put my blog over the edge with photography. I am still learning but now I have no idea what I would have done without one!

Photo Lighting Set – When you have a great camera you need the perfect lighting. This kit has everything you bloggers needs to grab the perfect picture.

Solar Phone Charger – Bloggers are on the go a lot and when we are we tend to be on our phone working, on our blogs, working social media, answering emails and more. I drain my battery so much I get under 20% several times a day, even at home!
WordPress for Dummies – WordPress is always changing and adding things. So even the most advanced blogger doesn't know all the trick of WordPress. This book will help them transform their blog and do a few more things themselves instead of hiring it out. For the newbie it's a must, WordPress can be overwhelming a good guide will help a lot.
Coffee – Late nights and early mornings are all part of the normal blogging schedule. Keep your blogger stocked up on coffee ( cream and sugar if they use it) and they will be thankful!
Also, sign your blogger up for the Zycon Influence program it's a great way to boost their income 😉
If you have any other suggestions let me know!
For even more gift ideas see our other gift guides.
Looking to take your blogging to the next level, whatever that might for you? See what you need to know to get started blogging and make money.