This post may contain affiliate or referral links. Read more about this in our disclosure policy.
Disney fans are a tribe all their own. We have our own inside jokes and can watch Disney movies all day and quote them line for line. This is why these Disney Lovers Gift Ideas are perfect for Disney fans in your life! This list is part of our Ultimate List of the Best Gift Guides.
34 of the BEST Disney Lovers Gift Ideas
I'm Done Adulting I'm Going to Disney Wine Glass – We all have those days where we want to just drop everything and go to Disney!
Mr. and Mrs. Disney Coffee Mugs – For the coffee or tea lovers.
Our Adventure Book – The perfect scrapbook to record your Disney trips in to relive the memories.
Related: Toy Story 4 Toys From the Disney Store Gift Guide
Disney Wallet – This wallet holds your keys too! Cute way to keep everything handy while you travel.
Family Feud, Disney Edition – 400 Disney survey questions on everything from Mickey Mouse to the Muppets, The Lion King to Toy Story, Sleeping Beauty to The Little Mermaid, Beauty and the Beast to Frozen, and more!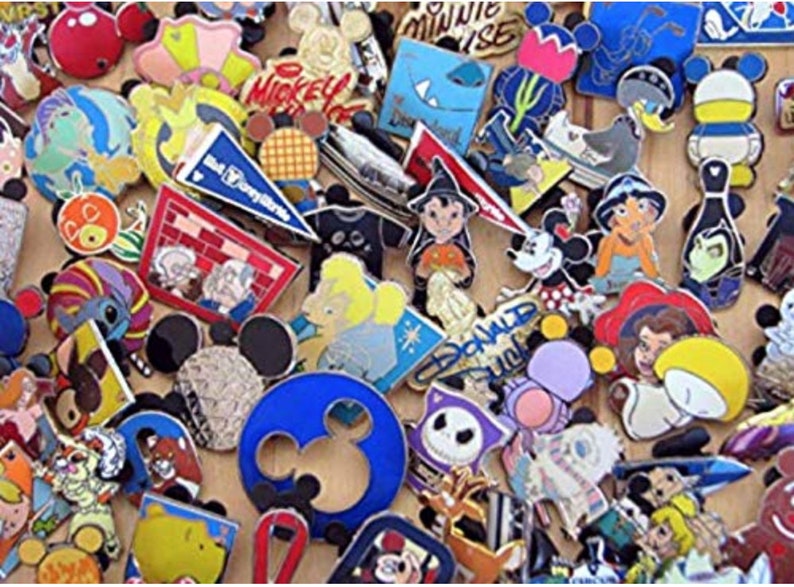 Disney Trading Pins – All pins are stamped with the Disney Trading Pin Logo on the Back!!! All pins come with the Mickey Mouse Head Pin Backs!
Related: Best Disney Coco Gift Ideas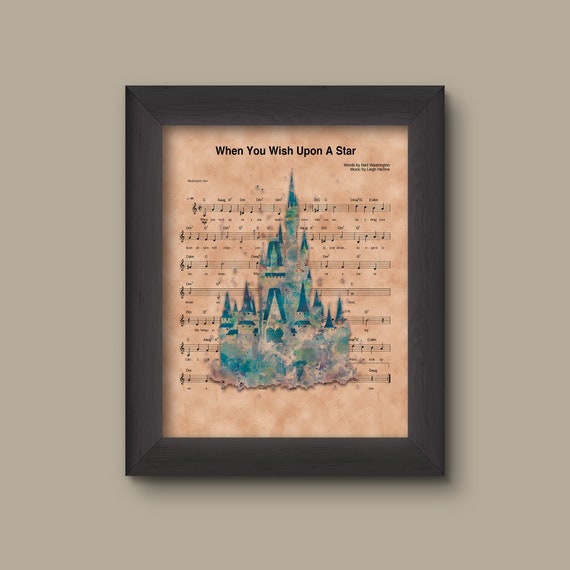 When You Wish Upon a Star Wall Decor – The perfect gift for Disney fans! Beautiful compilation artwork of Mickey with other lovable characters over "When You Wish Upon A Star" sheet music.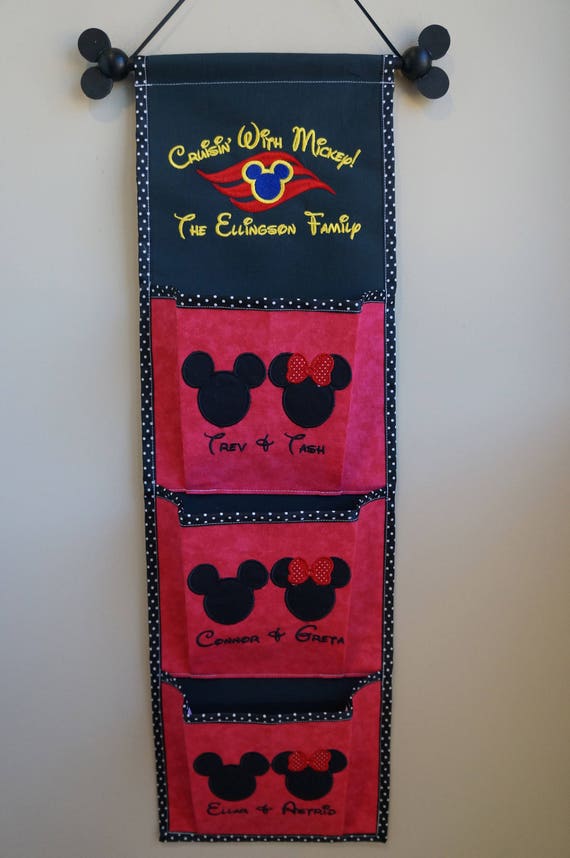 Custom Storage – 1, 2, 3, 4 or 5 pocket Custom Extender for your Disney Cruise.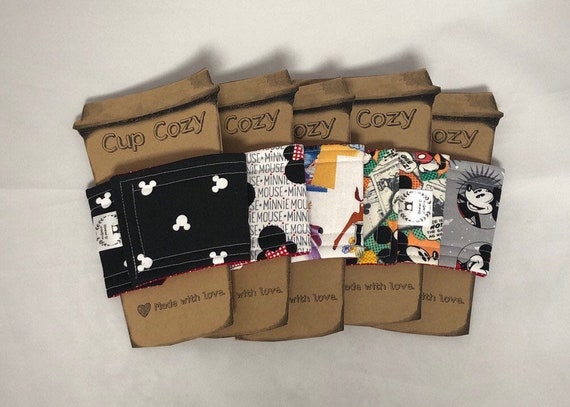 Disney Cup Cozies – These Cup Cozies are a Perfectly Stylish & Fun way to Enjoy your Hot or Cold Beverage!
Mickey Mouse Backpacks – Disney Mickey Mouse Drawstring Backpack Silver & Gold 2 Pack
Related: 11 Fun Gift Ideas for the Disney Film Moana Fanatic
Disney Jelly Bean Dispenser – Fun and whimsical Mickey Mouse themed bean dispenser.
Related: Disney's Frozen Gift Ideas
Disney Waffle Maker – Got a craving for those legendary Mickey Mouse waffles? Are kids still talking about them? Here's a (not-so-well-kept) secret: now you can have them whenever you want, as many as you want. Isn't that swell?
Disney Watch Band – Stylish delicate and elegant looking. Soft Silicone Sport Strap with a smooth finish for a sporty look. Comfortable and durable.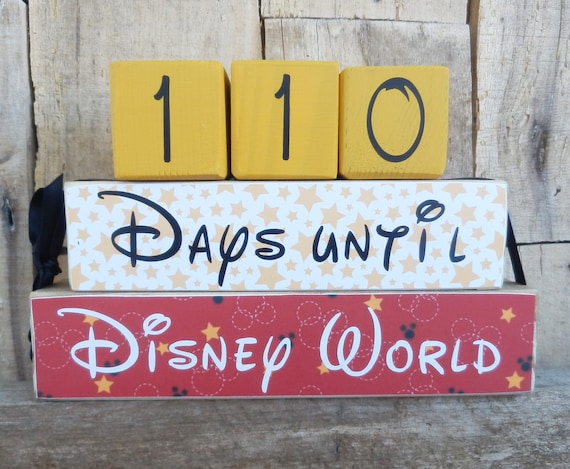 Disney Countdown Blocks – Perfect way to let your kids know how much longer until that Disney vacation without them asking daily.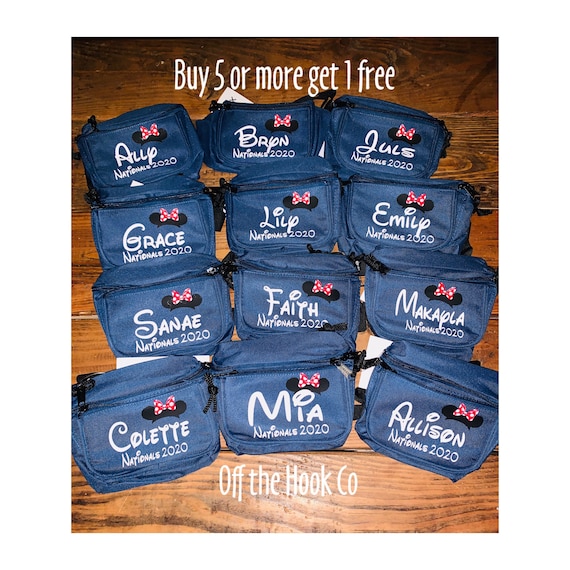 Personalized Disney Fanny Pack – Perfect for your Disney trip.
Related: Disney World Tips – 10 Ways to Save on a Disney World Vacation
Disney Wine Glass – Hakuna Moscato, it means drink wine. Perfect steamless wineglass for any Disney and wine lover.

Let's Disney Tshirt – I freakin love this shirt it's so cute. because adulting is hard enough!

Looks Like a Beauty, Drinks Like a Beast Tumbler – Perfect for beauty and the beast fans. It can double as a coffee cup or a wine glass!

Disney Villians Board Game – Characters you love – In this asymmetric board game, choose from 6 iconic Disney Villains – each with their own sinister objectives & goals. Disney Villainous comes with Captain Hook, Maleficent, Jafar, Ursula, Queen of Hearts, and Prince John. The Fate Decks also feature your favorite protagonists like Aladdin, Peter Pan, Ariel, and more!

Disney Carry On Bag – You have to look the part when you are traveling to that Disney Vacation! Show of your Disney love!
Related: Top 21 Gift Ideas for Crafters They Will Love!

Disney Monopoly – We all love a good game of Monopoly. It's even better when it's Disney themed!

In This Home Disney Sign – I lave this sign I think it would be perfect in an entryway or mudroom for the family to see daily!
Disney Word Search Puzzles – Perfect to bring with you when you have a long wait, or on a road trip or to just snuggle in your favorite chair and relax with.

Disney Princess Coloring Book – Coloring is a great stress reliever and is a great way to pass time when traveling too!
Related: 21 Unique Hot Wheels Gifts Everyone Will Love!

The heartbeat of a Disney addict Wine Glass – Another great gift for the Disney lovers who also drink wine. I love this wine glass!

Beauty and the Beast Dish Towels – Perfect for adding a Disney flair to your kitchen!
Mickey Mouse Cheese Board and Tools – Can also be used as a cutting board and displayed when not in use.
Related: The Best Pirates of the Caribbean Gifts

Mickey Mouse Toaster – This fun toaster will make the perfect counter decoration when not use.
Minnie Mouse Apron – Perfect for those who love to cook or bake and there are several styles to choose from.


Micky and Minnie Salt and Pepper Shakers – Why not bring some Disney to the dining room table?
Disney Baseboard Decal – Baseboards are overlooked for some fun decorating opportunities like this one!
Mickey Mouse Bath Time Bathroom Decal –
Take Disney even into the bathroom with this Mickey Mouse Bath Time Decal.


We're All Quite Mad Here Wall Decal – We are all kind of mad so this Alica in Wonderland quote would work for any family and make great decor.

Home Sweet Home Disney Welcome Mat – Set the mood for all things, Disney, before guests walk in the door.
What are some of your favorite Disney lovers gift ideas?