This post may contain affiliate or referral links. Read more about this in our disclosure policy.
Everyone loves food, there is no denying that. However, there are some who REALLY love food. Food from all over the world, trying new styles and new recipes. What better way to feed into their passion ( see what I did there HA ) than to get them Foodie Subscription Boxes this year. It's the gift that gives monthly! Need more ideas? Check out our gift guide hub.
Foodie Subscription Boxes
Dessert Subscription Boxes
Give the gift of a delicious dessert box to someone special in your life. With plenty of fun and flavorful options to choose from, you can't go wrong!
Bring out the inner-chef with the Cooking Gift Set Co. subscription box. Get all the supplies needed to prepare flavorful and fresh meals, such as Chinese soup dumplings or French tarts. It's the perfect way to try something new. We got this Grilling box as well as a Tart box and the Stuffed Pork Loin we smoked with the hickory wood chips turned out amazing!
Enjoy convenient keto-friendly dessert boxes delivered to your doorstep each month. These low-carb, gluten-free desserts are full of flavor and perfect for eating when you're in the mood for something sweet. So indulge in a delicious dessert that won't throw you off track.
Seven Sisters Scones – Vegan and Gluten-Free options
Get gourmet scones delivered each month. Subscription boxes include mini scones, samplers, and create-your-own scones for you to enjoy! Vegan and gluten-free options are available. Enjoy the delicious taste of fresh scones with your cup of coffee each morning without traveling to the bakery to do so!
Related: Ultimate Bakers Gift Guide
Snack Boxes
Try new and tasty snacks with different snack box subscriptions. It's a great way to try all types of snacks, including options you've never heard of before.
Keep it healthy while having flavorful treats to snack on throughout the day with Snacknation. Shop for home or the office with their wide variety of convenient boxes full of snacks. You never know what you might get, but expect to see high-quality products from some leading snack brands.
Get a box for yourself or give it as a gift to someone you love. Universal Yums ships out various sweet and salty snacks that come from different places around the world. It's the perfect time to try the top treats in other areas outside of the United States. Each box contains a combination of salty and sweet products to eat.
Indulge in flavorful treats without all the excess sugar when you receive Highkey subscription boxes. From mini cookies to caramel clusters, vanilla wafers, and more, you can snack on delicious treats without feeling guilty!
Avoid gluten while snacking on some of your favorite foods! Katz Gluten Free subscription boxes include all kinds of delicious treats, including creme cakes, mini pies, donuts, protein muffins, mini cakes, and so much more! Besides offering an extensive list of gluten-free products, Katz also offers sugar-free, vegan, and dairy-free snacks for people with dietary restrictions.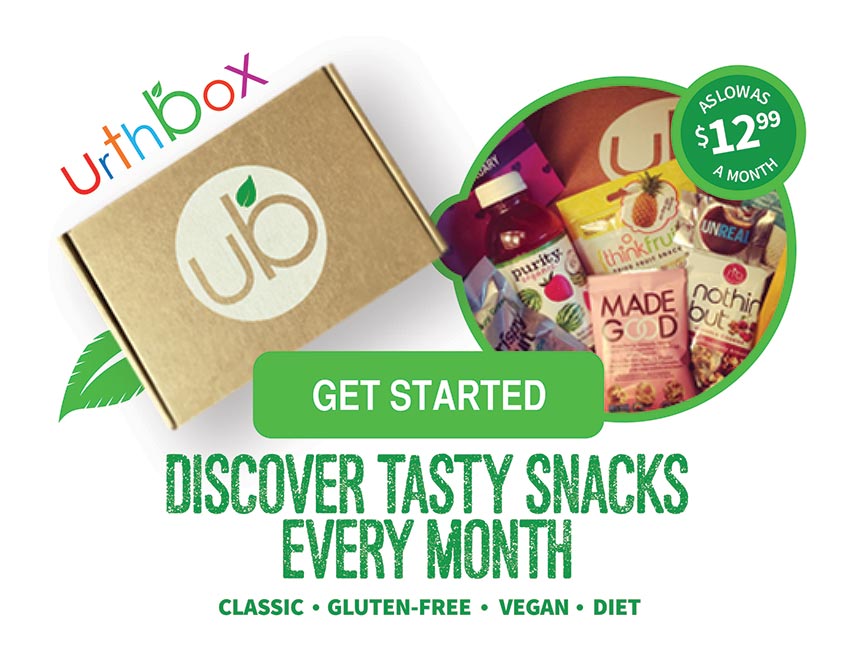 UrthBox – Gluten-Free, GMO-Free, Vegan & Diet Snack box options
Snack on healthy treats with UrthBox. Select your plan from four different subscription box sizes, choose the type based on dietary restrictions, and enjoy healthy full-size snacks delivered to your front door. It's that simple!
The Rotten Fruit Box – Dried Fruit
Support sustainability and enjoy the fruit that tastes like candy with the Rotten Fruit Box. Freeze-dried fruits of all kinds are carefully prepared and then shipped to customers. You can get a custom box or choose from premade boxes, such as the Variety Box or Very Berry Box.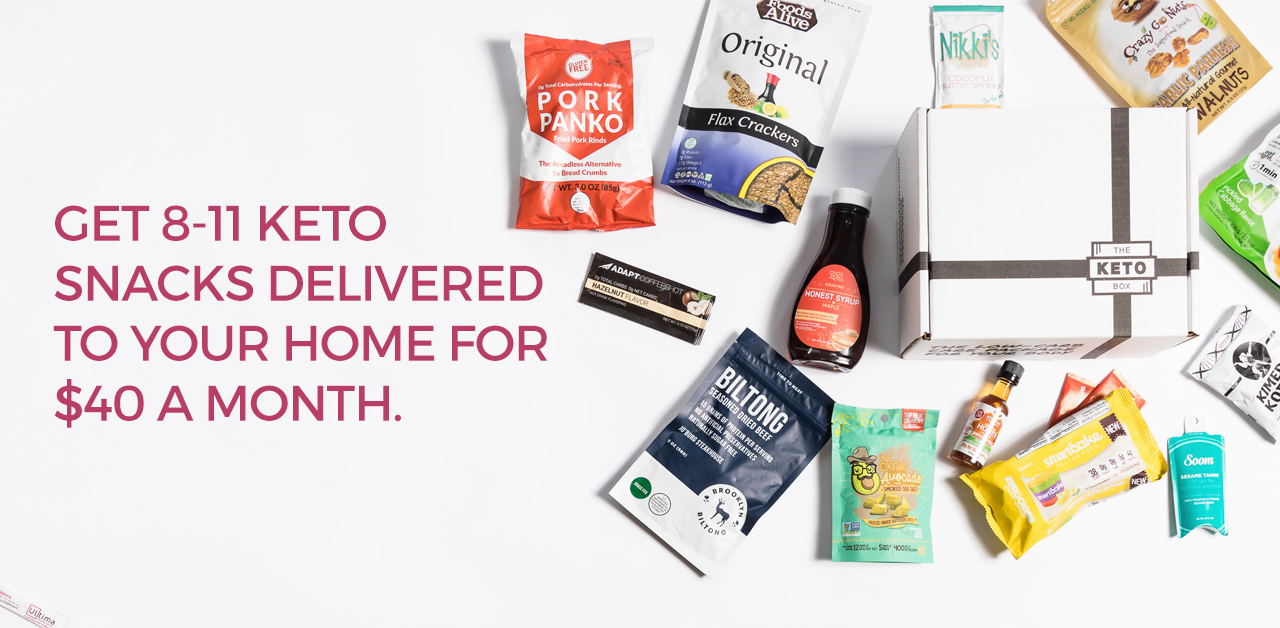 The Keto Box – Snacks
Make it easier to stick with the keto diet using The Keto Box! Get a minimum of 10 keto-friendly snacks delivered with your box each month. Snack on some guilt-free, healthy treats, such as flax crackers, roasted avocado bites, and natural dark chocolate pudding. Expect an impressive variety of goods each month.
Who says sticking to keto has to be difficult? Use Keto Krate to get the best keto snacks delivered. Each box comes with both sweet and savory selections, along with coupons for some of your favorite keto-friendly snacks. Try new foods and enjoy the savings that come along with each box.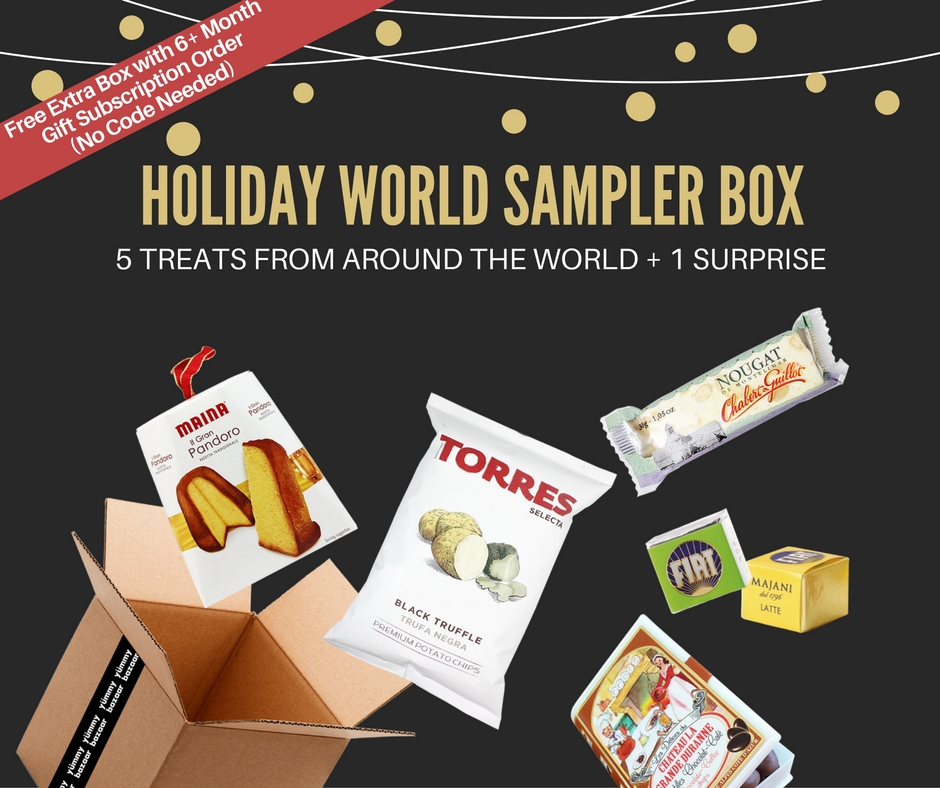 Try incredible food from popular regions around the world with the Yummy Bazaar subscription box. Try cookies, pasta, seafood, chips, and coffee from other beautiful places, including Italy, Germany, and Spain. Get all kinds of new and flavorful items each month to try and enjoy with loved ones.
Related: 20 Perfect Beer Enthusiast Gifts They Will Love
Meat Boxes
Subscribe to one or more of these fantastic meat subscription boxes. Why travel to the grocery store when you can get high-quality meats delivered to you?

Make sure you're getting the highest quality lobsters with Best Maine Lobster. Order as often as you need to receive fresh, wild-caught lobster to prepare in some of your favorite dishes.
Rely on the online butcher to provide you with quality cuts of steak, including USDA Prime and Japanese Wagyu. Starter boxes are available and come with everything needed to prepare the perfect, melt-in-your-mouth steak.
Get perfectly packed meat delivered to your home. These pasture-raised meats are of the highest quality. Cooks Venture offers an extensive variety, including whole chickens, ground beef, and ribeye steaks. Build a box at your convenience consisting of all your favorite cuts of meat.
Enjoy hormone-free, antibiotic-free, pasture-raised meats that taste great. Choose from different options, including beef, lamb, chicken, and pork. Choose from several boxes, including the Butcher's Choice and Best of Porter Road. Get your meats delivered as frequently as you'd like.
Never skimp out on quality again with these premium quality meats that you can have delivered. From Iberico Pork to Wagyu Steak and Spatchcock Chicken, you can get all the meats needed for the month with Meat N Bone.
Join the club and quickly learn how to prepare artisanal meals using quality meats. Choose from a snack or classic box consisting of all the vital ingredients needed to make a fantastic meaty meal at home.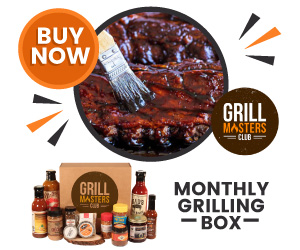 Impress loved ones with your grilling skills when using products from the Grill Masters Club. Expect to receive top-shelf products to use on some of your favorite meats, including dry rubs and assorted sauces that can quickly take your meat to the next level.
Related: 13 of the Best Gifts for Taco Lovers
Drink Boxes
Want a quick beverage to enjoy each morning? Smoothie Box has you covered. Enjoy a variety of smoothie mixes to prepare at home in minutes. Get your essential vitamins and nutrients without slaving over the stove to make breakfast.
Cross Country Cafe- Coffee
Try new coffee k-cups from a variety of leading brands. Test out different qualities, including organic, gluten-free, Ezra bold, and fair trade coffee from places worldwide.
Just Add Honey Tea
Get everything needed to prepare the perfect cup of tea, including tea creams, sugar cubes, pitcher, and mini cakes to go with them. Choose from several cake flavors, including red velvet, lemon, and Kentucky butter.
Receive premium tea leaves at home with the Simple Loose Leaf subscription. Try sampler subscriptions to test out new flavors. Top-selling teas include green tea, black tea, and herbal tea.
Sips By – Tea
Try four new types of tea per month with this affordable and convenient subscription box. The selection of teas is carefully chosen for you based on your preferences. Try both loose leaf and bagged options to see which ones you prefer!
Related: 25 Stocking Stuffer Ideas for $1 or Less
Even More Foodie Subscription Boxes
Vitamin Topping – Powders for drinks
Make healthier smoothies and shakes with powders from Vitamin Topping. Choose from impressive toppings that will increase your vitamin and nutrient intake while making your beverages even better for you!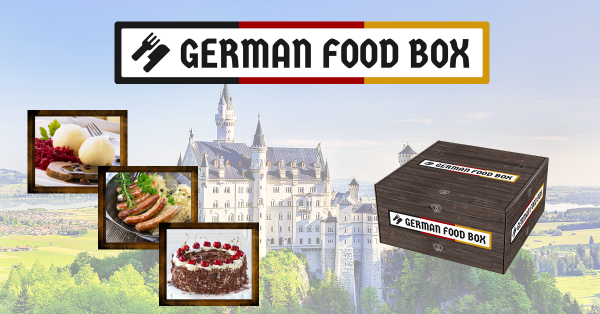 Receive up to eight food products from Germany per month, along with wonderful recipes worth trying. Each box contains high-quality German products, such as Weisswurst, Schaumkuesse, and even Spaetzle. Enjoy the element of surprise while experiencing fine German food without traveling.
Broaden your tastebuds with healthy and flavorful spices that you can add to some of your favorite foods. Try global flavors and make seasonal recipes with the Raw Spice Bar subscription box.
Mosaic Foods – Plant-based
Fuel your mind and body with robust and flavorful plant-based selections delivered by Mosaic Foods. Choose boxes based on foods that you'd like to eat and try for different times of the day, including breakfast, lunch, or dinner.
Eat Brave – Plant-based Breakfast ideas
Skip the restaurant and stick with Eat Brave to get your plant-based breakfast meals delivered. Learn to prepare fresh and wholesome meals using simple ingredients, including organic oats and a blend of other fresh ingredients, such as raw fruit and nuts.
Real Eats – Full Meal ideas
Enjoy full meals at home without the stress using the Real Eats subscription box. Get top-quality chef-prepared meals personalized to your liking, cooked, and shipped to you. Save money while keeping loved ones satisfied with meals consisting of protein, starch, and veggie.
Piquant Post – Spices
Try new spices to use in various recipes with Piquant Post. These freshly ground spices will help you put a stop to bland meals while adding more flavor to everything you'd generally prepare for the family.
Become a chef at home with CrateChef, a subscription box that provides you with everything needed to make a specific meal. Then, step outside the box and try something out of the ordinary with these fantastic recipes and fresh ingredients.
Which Foodie Subscription Boxes are you going to be getting this year? Are there any we left off our list? Let us know in the comments.