This post may contain affiliate or referral links. Read more about this in our disclosure policy.
With it being the time to break out your cold-weather clothes, sweaters included, you might, like me, find some of your sweaters have seen better days. I hate to toss out something because of a hole or a stain, especially sweaters that aren't always the cheapest of my clothes. So I went on a hunt to find a way to upcycle old sweaters. The ideas are so cute and make me want to go out and hit the thrift stores to find some sweaters just to get crafty!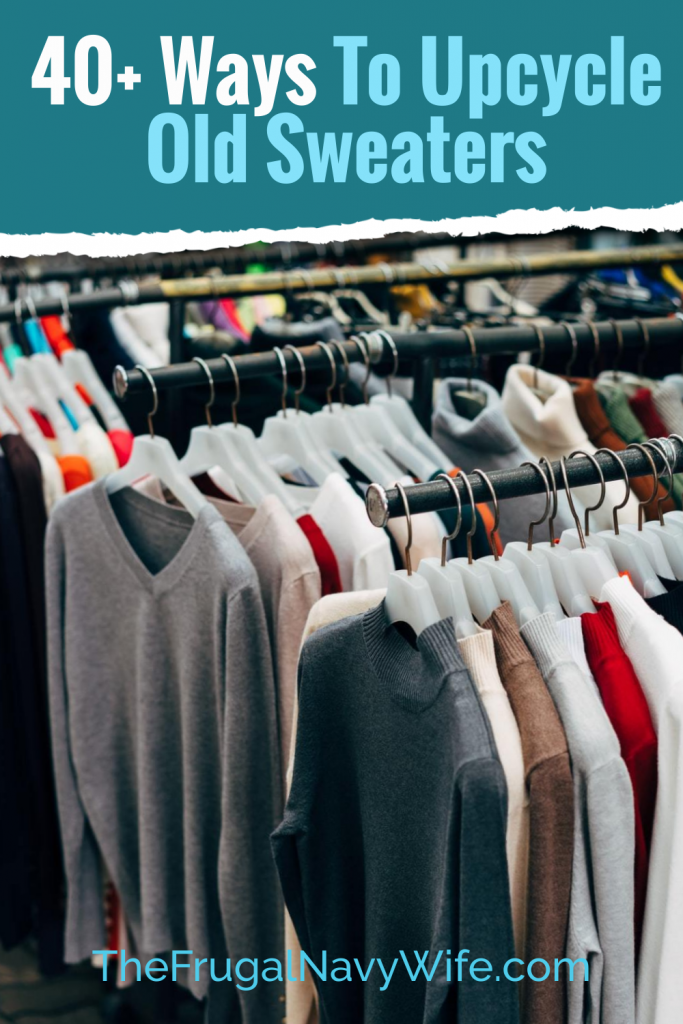 40+ Ways to Upcycle Old Sweaters
Here are the top ways I have found to upcycle old sweaters and I think you will love them.
Related: DIY Tshirt Bag
Cozy Cowl and Boot Socks – These are very in right now but can cost upwards of $30! Make your own!

Sweater Pillow – Make sweater pillows the easy way! Use an old sweater and sweater vest.
Sweater Ball Tree Ornaments – What a way to decorate the tree!
Pouf Ottoman – Such a great idea! Look how cute!
Sweater Quilt – Such a great way to stay warm! Also, make a great gift!

Sweater Gift Wine Bag – An excellent DIY for hostess gifts, they will LOVE it!

A Lampshade – LOVE this idea, this is a SUPER easy way to upcycle a sweater into a lampshade.
Christmas Trees from Sweaters – Another great decor item!
Slippers – Keep your feet warm with these easy slippers.

Sweater Stockings – All you need is a simple Christmas stocking pattern and a few supplies to create beautiful, vintage-inspired Christmas stockings for the whole family!
Sweater Presents – Great decor idea!
Dog Sweater – Keep your furbaby warm too!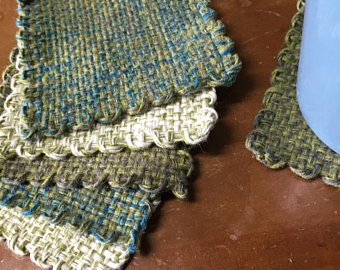 Martini Mats – How amazing are these!

 Sweater Stuffed Animals – Great gift for kids!
Sweater Wrap – Great for any wardrobe!
DIY Side Buttons Sweater for Kids – I want to make this for my girls!

Sweater Wreath – Such a great idea, use any colors to match any holiday or season!

Girls Sweater Dress – This is sooo cute! I want one for my girls!
Upcycled Scarflette – Very in right now make them match any wardrobe!

No-Sew Decor Pumpkins – Super easy Fall decor using dollar store pumpkins!
Sweater Headband – Great for kids!
Sweater Purse – Super easy way to change up any bag to match any season!

Toddler Sweater Leggings – Love this idea! Wear dresses longer, keep your toddler warm and match any color!

Hand Warming Muff – Nice and toasty toasty warm!

Sweater Hat – These are so stinking cute!
Sweater Skirt – Great for that ugly Christmas Sweater party!
Star Sweater Ornaments – Great for any tree! Use whatever colors match your theme!
Sweater Coasters – Nice and practical!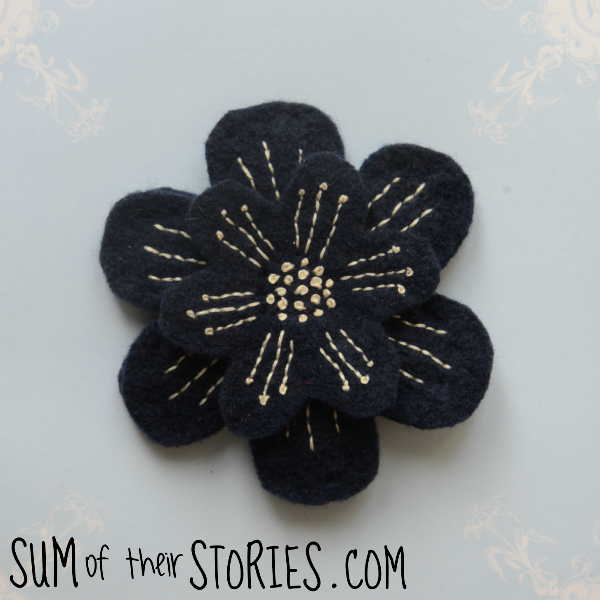 Felt Flowers – It's a simple process to felt old wool sweaters and then use the felt to make beautiful flowers.
Sweater Blanket – Love the look of sweater quilts!
Topiaries – Turn those unused sweaters into lovely pieces of home decor! Customize your own texture and color!
Cute Sweater Vase – This is an adorable way to make an old, boring vase look cute!
Christmas Sweater Pillow – These super adorable throw pillows are made from upcycled Christmas sweaters!!
Knot Pillow – This fun knot pillow is made from the sleeves of old wool sweaters. Make it as long as you want and in fun colors.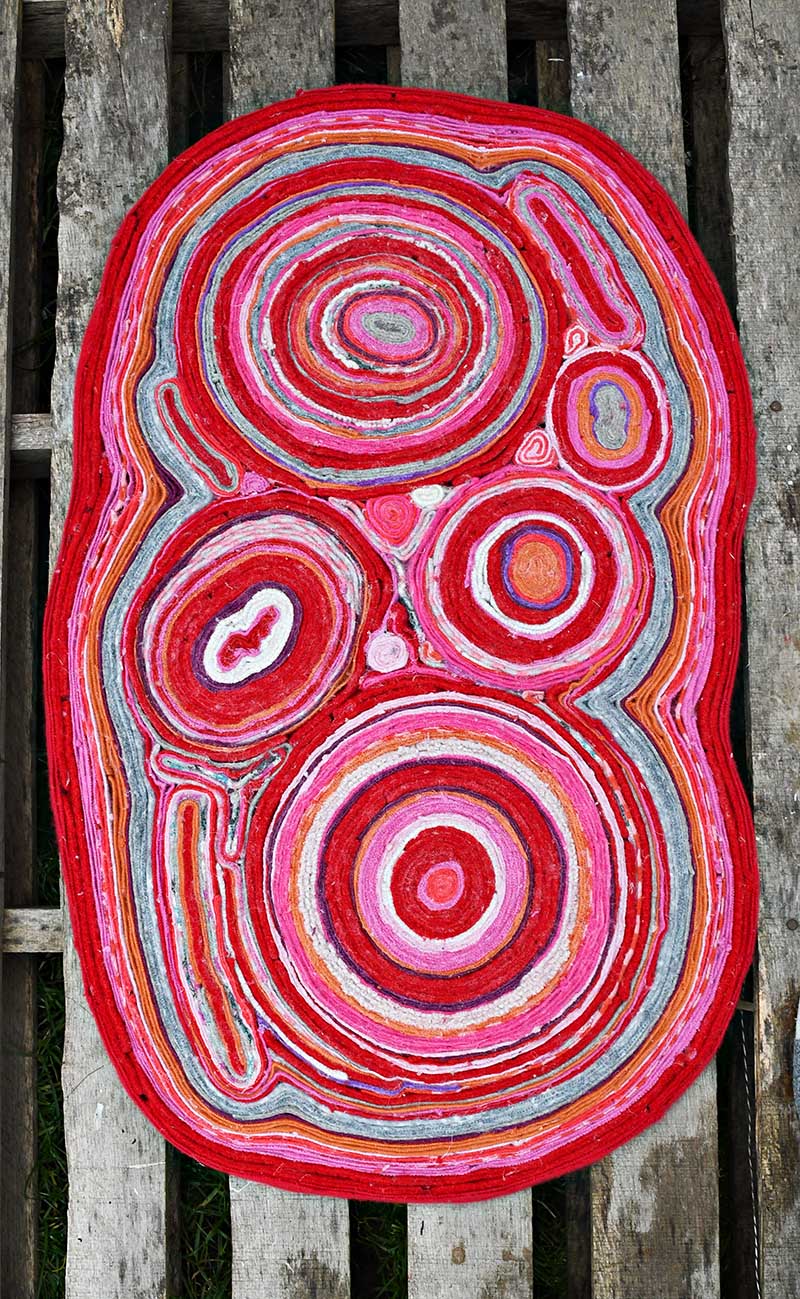 DIY Felt Rug – Cut up your sweater scraps into long strips and then coil them to make a fabulous rug. If you don't have enough scraps for a rug, you can stop at a table mat and add to it later.
Lavender Sachets – An old felted cream sweater makes sweet-scented sachets with just a little embroidery.
Felt Brooch – Small sweater scraps from leftover projects can be turned into cute mini flowers. The flowers make a lovely heart-shaped brooch.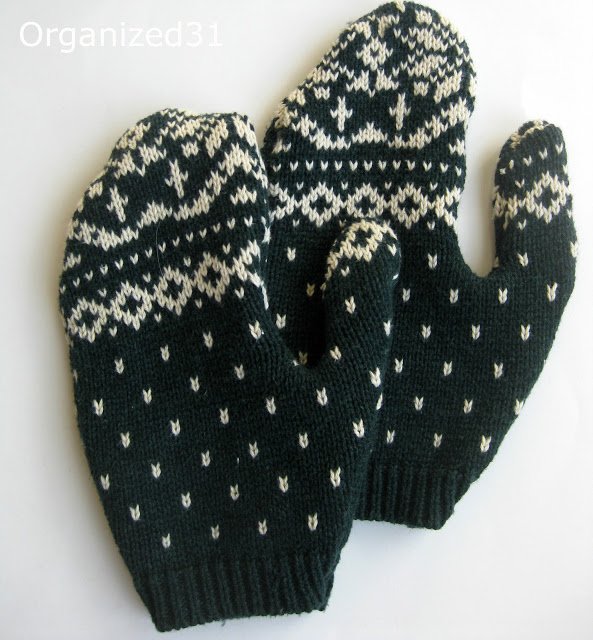 Sweater Mittens – These are super easy to make, just cut pieces out of a sweater and sew them together!
Baby Leg Warmers – If you love Valentine's Day as much as I do then you'll love these sweet little baby leg warmers. And to make them even sweeter; they cost little to nothing to make!
Baby Sweater PJs – Great way to save on baby clothes and keep them warm!
Christmas Stockings –  Next time you have an old sweater that is to be given away, why not take a second look at it? Learn how to make easy Christmas stockings from sweaters.​