This post may contain affiliate or referral links. Read more about this in our disclosure policy.
When Valentine's Day hits, it is like I don't care about eating healthy. There are so many good recipes out there to indulge in. I want Valentine's Day desserts that I can share with my special someone, and possibly set the mood for a romantic evening at home. I have come across several awesome Valentine's Day food ideas that you are going to love. Head to the kitchen because you are going to love these Valentine's Day foods to tempt you as well!
After all the Valentine crafts are done and remnants scattered everywhere, of course, my kids want snacks and yummy sweets. Generally, for the holiday I try to put together some special meals to be festive. Breakfast is usually Red Pancake Hearts it's always a big hit. After dinner is when the real kicker comes into play. They want a super special dessert.
I have set out and search the big world wide web to find the best Valentine's Day Food Ideas for you to make and enjoy with your family. My kids love these as well as my hubby.
15 Valentine's Day Food Ideas You Will Love
These jam filled heart donuts are a nice treat for brunch or as a snack. It's soft and succulent and irresistible. Your family would love it
Red Pancake Hearts for Valentine's Day – I know pancakes aren't usually dessert but when you make them fun like this add some whipped cream or heck even ice cream and then they are!
Charcuterie Board – This is an easy yet fancy Valentine's Day Charcuterie Board for two. A small delicious cheese, fruit, and chocolate board perfect as a light appetizer or dessert with your significant other.
Oven-Baked Garlic Butter Prawn Risotto – Kick Valentine's Day up a notch with this simple, yet scrumptious Oven Risotto.
Broiled Lobster Tail – This easy broiled lobster tail is a delicious addition to any stay-at-home Valentine's Day dinner. Naturally low-carb and keto-friendly!
Easy Instant Pot Beef Stroganoff – Easy meal for the whole family. This Instant Pot Beef Stroganoff Recipe is a sure hit. Add this one to your menu plan today!
Beetroot & buckwheat risotto – ala healthy style. Indulgingly creamy yet light, this is another dish from the 'home comfort food' series.
Nutella French Toast – This Nutella French Toast is perfect for breakfast in bed on Valentine's Day! A decadent, indulgent treat made with 5 simple ingredients.
Coconut Pandan Waffles – Make the crispiest, most indulgent heart-shaped Coconut Pandan Waffles in just THREE STEPS. Spoil your loved ones with these waffles that are golden brown on the outside and amazingly fluffy on the inside!
Pink Beet Pancakes – These beautiful beet pancakes are the perfect breakfast treat on Valentine's Day or any day you just want some fun color in your food. These healthy whole wheat pancakes are even healthier with the addition of beets but still extra scrumptious.
Italian Cube Steak Parmesan – This one is simple and easy and your kids will love it too!! This Italian Parmesan Crusted Steak yummy!
This scallop shrimp pasta with cherry tomatoes is perfect for a fancy date night dinner on Valentine's day. It is also incredibly easy to make.
Roasted Beet Hummus with Pita Chips – Healthy vegan Roasted Beet Hummus served with pita chips is a delicious colorful appetizer perfect for Valentine's Day. This creamy beet hummus packed with nutrients will surely get you in the mood!
Grilled Steak and Shrimp Scampi – Make reservations at your own table for an easy romantic dinner at home this Valentine's Day. Even if you're not an experienced cook, Grilled Steak and Shrimp Scampi makes it simple to delight your sweetheart with a homemade feast.
Brown Sugar Glazed Garlic Pork Chops – This easy slow-cooked pork chops recipe is only 5 ingredients and it's super easy. Dump and go crockpot recipes are a family favorite.
These easy lemon butter garlic shrimp are absolutely delicious and quick to make. A perfect showstopper for your loved one.
Dark Chocolate Waffles – All you need is a box of your favorite pancake/waffle mix, 2 extra ingredients, and 15 minutes to make these delicious healthy chocolate waffles that taste like they're homemade.
Related: 25 Valentine's Day Cocktails You Will LOVE!
Don't let the cute pink color fool you: this Pink Beet Creamy Soup is not only beautiful and perfect for Valentine's Day; it is also a real powerhouse when it comes to nutrition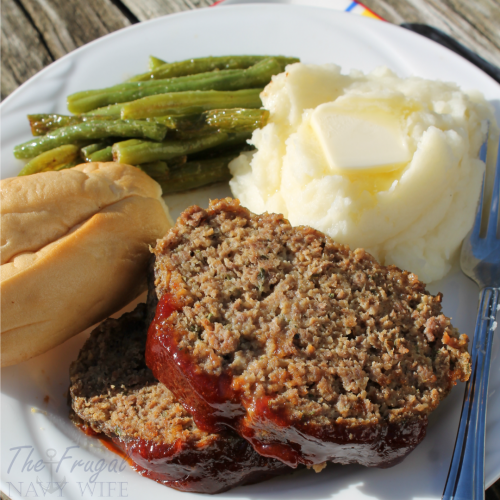 Old Fashioned Meatloaf – This old-fashioned meatloaf recipe has been passed down for a few generations and is still one of my favorites meatloaf recipes ever! Curious?
This Slow Cooked Duck Confit is decadent and delicious. It's so easy but will look like you spent hours at the stove cooking. Serve with a rich pomegranate sauce for a meal cooked with love
Nothing is more indulgent than delicious, cheesy cacio e pepe. This authentic recipe is from a neighborhood Italian restaurant in Rome, and made with just three ingredients – so you can definitely impress your date on Valentine's Day! It also comes together in under 30 minutes!
Beef Tenderloin Roast with Wine Sauce is an easy and impressive main dish perfect for special occasions or holidays.
Related: Top 7 Romantic Date Night at Home Ideas
This filet mignon with blue cheese butter makes the perfect low carb Valentine's day dinner. The decadent butter and the tender beef are also very easy to prepare for a special occasion.
Celebrate Valentine's day with this comfort food. These Italian potato croquettes with mozzarella inside and a crunchy golden shell are one of the best Italian appetizers.
This is the Air Fryer Lemon Chicken Bites that you won't be able to stop eating! The chicken thighs are marinated in lemon juice until perfectly tender and air fried to golden crispy! No breading, no starch, and totally lemony-delicious!
This Salmon Risotto requires no constant stirring and is made in one pot in under 40 minutes. With salmon filet, lemon, leeks, and parsley it's loaded with flavor and an easy dish that seems fancy.
Pan-Seared Filet Mignon is restaurant-caliber dining in the comfort of your own home, and perfect for Valentine's Day. Steaks are seared in butter until well-browned, then served with a red wine-dijon mustard sauce.
Beef Short Ribs with Mushroom Risotto are tender slow cooker braised beef short ribs served over creamy mushroom risotto. This is a flavorful, comforting dish that the whole family will love!
With Valentine's Day right around the corner, Valentine's Day food ideas will you be making this year?