This post may contain affiliate or referral links. Read more about this in our disclosure policy.
Today I want to share one of my most frugal tips for menu planning and getting meat into your menu for super cheap! I always watch my local meat sales and stock up at rock-bottom prices.
Beyond that, I have a little trick that gets my family of 6 about 16 meals for just under $25 or$1.56 a meal! Add in I do a breakfast meal and meatless meal a night this is almost 3 weeks' worth of dinners for us for $25! We have a ton of Cheap Family Meals on the website so be sure to gander around.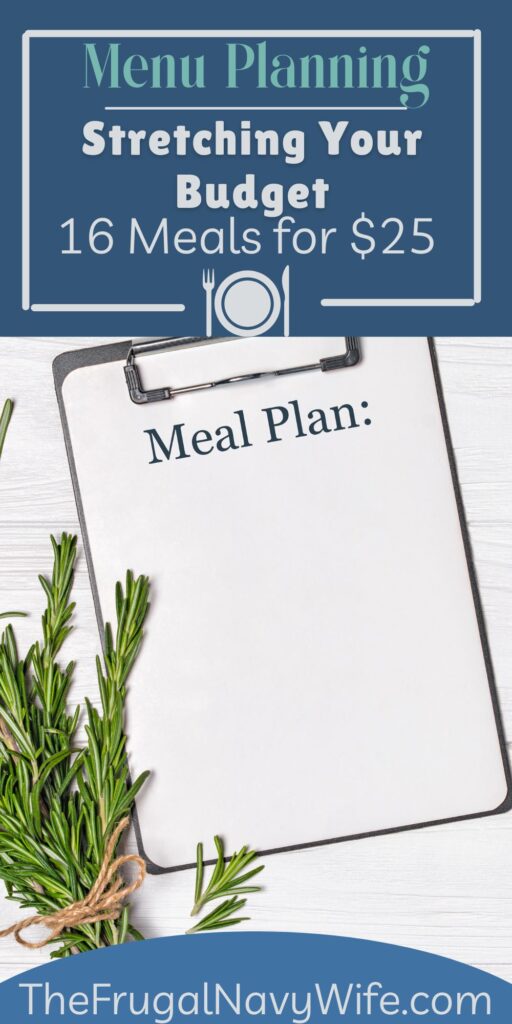 So what is this trick to save you money? Think outside the box when it comes to meat.
Watch for Chicken Sales
Recently Our chicken sales cycles circled around and at my local store, I was able to get chicken Drumsticks for 59¢ a pound and chicken leg quarters for 49¢ a pound.
Related: How to Save Money on Meat
Both had a 10-pound minimum to buy to get this price BUT we bought 20 pounds of each. this got us 9 meals of drumsticks and 7 meals from the leg quarters.
Now many people pass this deal over not sure what to do with the meat besides BBQ grilled drumsticks.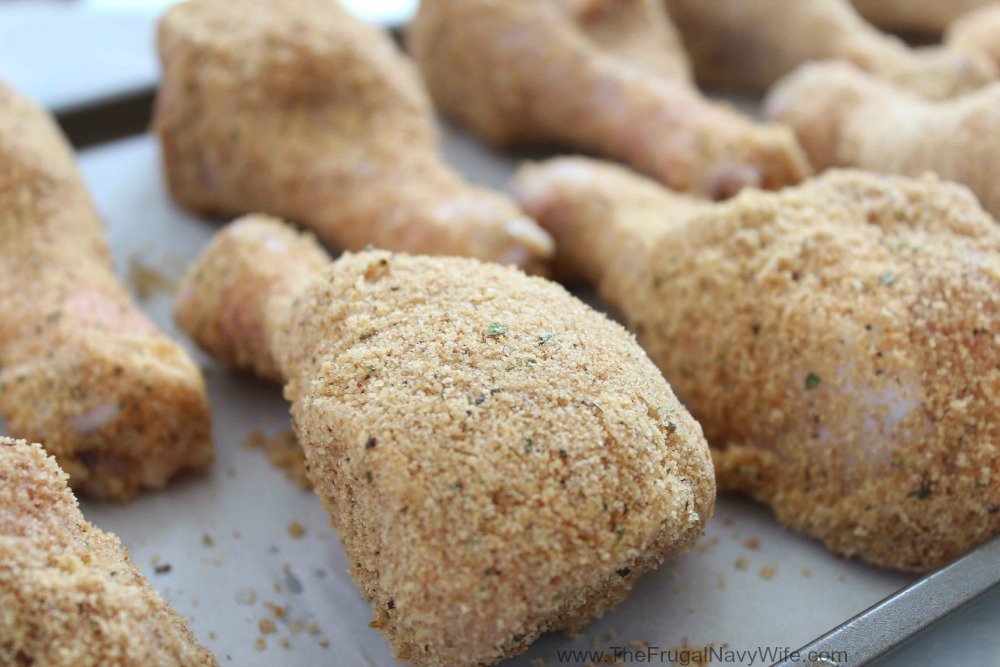 A quick browse of Pinterest shows some great drumstick recipes such as Oven Fried Drumsticks and Crock Pot Root Beer BBQ Chicken Drumsticks. There are many more!
For the chicken leg quarters, I like to cook these in the crockpot in chicken broth until the meat falls off the bone, I then take the meat and shred it. This makes great BBQ sandwiches. The shredded meat is also great for mixing with beans and rice.
There are also some great recipes like One Pot Check and Rice with Swiss Chard, Spice Roasted Chicken Leg Quarters, and Garlic Roasted Chicken Leg Quarters. 
Why are chicken leg quarters so cheap?
Chicken leg quarters are one of the most affordable cuts of chicken on the market. There are a few reasons for this. First, leg quarters include both the drumstick and thigh, which are relatively inexpensive parts of the chicken. Second, chicken leg quarters often come from older birds that are no longer suitable for laying eggs or meat production. Because they are less in demand, producers can sell them for less. Finally, chicken leg quarters are often sold frozen or in bulk, which also helps to keep prices low. Whatever the reason, chicken leg quarters are a great option for budget-minded shoppers looking for a tasty and nutritious protein source.
Budget Recipes
Menu Planning Resources
You can get some amazing tips to save on your grocery bill I highly recommend the book Cut Your Grocery Bill in Half with America's Cheapest Family
You can save a lot of money on your grocery bill if you know some simple tips. I highly recommend using these tips to cut down on your costs.
Related: Grocery Shopping Habits That Are Costing You Big Money
Plan your meals in advance and make a grocery list accordingly. This will help you avoid buying unnecessary items.
Compare prices at different stores before making your purchase. You may be able to find better deals at certain places.
Related: 6 Money Making Apps to use on Your Shopping Trips!
Buy in bulk when possible. This can help you save money on items that you use frequently.
Use coupons and take advantage of sales when possible. This can help you get the most for your money.
Related: 5 Easy Ways To Save On Groceries Without Clipping Coupons
Avoid buying pre-packaged or convenience foods whenever possible. These tend to be more expensive than homemade or fresh options.
So, how do you stretch your food budget without sacrificing taste or nutrition? Menu planning is the key. Planning your meals ahead of time allows you to use every bit of each ingredient, shop more efficiently, and avoid costly last-minute purchases. When you have a plan, it's also easier to make healthy choices that fit within your budget. We hope these tips will help you create delicious and affordable menus for your family this week! What frugal tips do you have for menu planning to stretch your budget and meals?