Pumpkin Spice Hot Chocolate is a delicious fall treat for kids or moms and dads to enjoy.  This is one of my favorite pumpkin recipes in drink form! Sweet and decadent it will surely warm you all the way to your toes on a cool fall day.  Feel free to sub whole milk, skim, almond milk, or heavy cream for the half and half- which I like because it's less expensive than cream and still makes for a rich drink.  Double or quadruple the recipe for a group, or keep it to yourself for a cozy fire and a good book.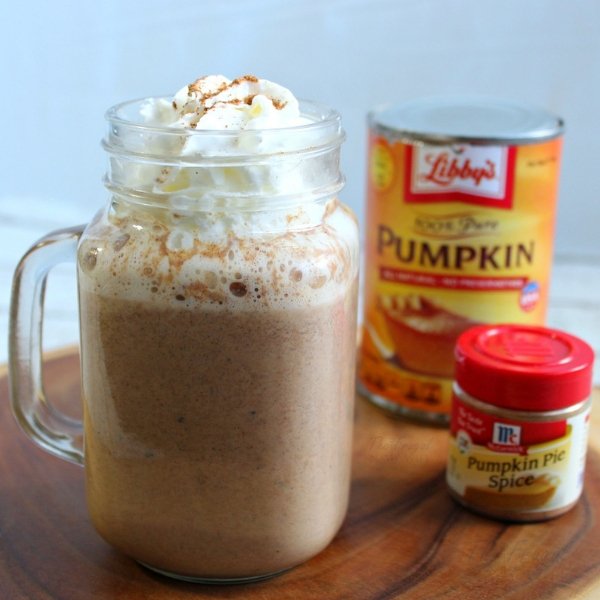 Easy Pumpkin Spice Hot Chocolate
This recipe makes one serving, maybe a little more I use a big coffee cup because, ya know, mom of 5 here! This momma loves her pumpkin spice hot chocolate, I may be biased but I think it's better than any of the ones you can buy at the coffee shops.    
My older daughter likes it but the men in my house don't. They like their plain old hot chocolate which is fine by me! But I love curling up with a cup and some Pumpkin Spice Truffles and a good book and just relax, well when the kids let me anyway!
Ingredients:
1 cup milk
½ cup heavy whipping cream (you can use this heavy cream substitute)
4 Tablespoon canned pumpkin
2 Teaspoon pumpkin pie spice
1 Tablespoon Hershey Cocoa Powder
½ Teaspoon cinnamon
1 ½  Tablespoon sugar
1 Teaspoon vanilla extract
Directions

Whisk all ingredients together in a saucepan over medium heat until dissolved and well combined.
Top with whipped cream and a sprinkle of pumpkin pie spice.
You can also serve with marshmallows and Pumpkin Spice.
So will you be trying this Pumpkin Spice Hot Chocolate? Let us know in the comments below.