This post may contain affiliate or referral links. Read more about this in our disclosure policy.
Have you ever wondered what people ate during the Great Depression? Well, I can tell you that it isn't what we enjoy today. Just because they ate it during this time period, it doesn't mean you can't enjoy these Great Depression recipes today! But trust me there are a few others you might want to skip! See all of our cheap dinner ideas as well.
88 Great Depression Recipes
If you aren't familiar with the Great Depression, it took place during the 1930s. It started in 1929 and then ended in the late 1930s. Stock prices fell and people both rich and poor were affected.
Related: 12 Lessons from the Great Depression on Wasting Less
Construction was halted, crop prices fell, no jobs, and food shortages affected the USA and nations across the world. Of course, just like people do, they get creative in hard times, which resulted in a lot of these delicious recipes.
One of the staples that became popular was chipped beef. It's canned beef, can sit on your shelf, it was cheap, and they invented even cheaper ways to use it.
I also recommend Clara's Kitchen Cookbook. Before she died her family captured all these amazing Great Depression era recipes not only on paper but on video and they have compiled them into this cookbook.
Related: Great Depression Cooking Tips That Will Save You Money
1. You'll want to give this Creamed Chipped Beef on Toast a try. Many people have enjoyed this Great Depression meal over the years.
2. Hearty Navy Bean Soup is great to keep the people in your family full. No wonder this made a great recipe during the depression.
3. Old Fashioned Hot Water Cornbread is something that was enjoyed back in the day. Also known as corn pone or hoecakes.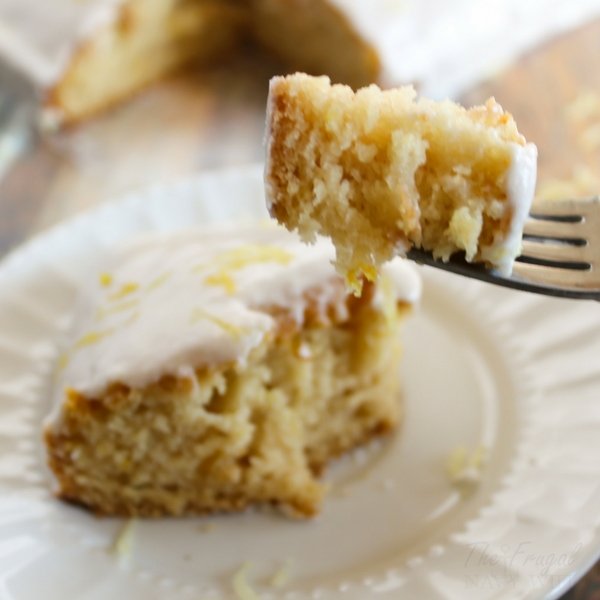 5. This Lemon Depression Cake Recipe was made when dairy was too expensive to use in everyday food, even if you had a cow and chickens. I still make this one today it's my favorite!
6. Hungry? This Poor Man's Meal may be just what you have been looking for! Using hot dogs, potatoes, and onions, you will have an amazing meal in no time.
7. Hoover Stew was also a popular meal back during the depression. This type of meal was named after the President, who just happened to take over at that time. Hoover Stew simply means a thin stew or stew using pasta, hot dogs, can of stewed tomatoes, and any type of veggie.
Related: 40 Breakfast for Dinner Ideas
8. Although fruit wasn't something that came around often when it did, it was considered a dessert. Made with egg yolks, canned fruit cocktails, honey, and whipping cream all create this deliciousness. This is called Frozen Fruit Salad.
9. Ketchup, Mayonnaise, or Onion Sandwiches. Yep, it's a thing, make a sandwich with what you have. If you were lucky you could add all 3 to a sandwich.
10. This Great Depression Casserole makes perfect sense to make when you need to save money. It was obviously quite popular back then too!
11. Since meat was expensive they found ways around it with recipes like this Meatless Meatloaf Recipe. Instead of meat, they would use what they had like peanuts or cheaper meats like liver.
Related: Great Depression Tricks for Gardening
12. This Pecan Pie is easy and delicious to make, plus it was a great recipe for the depression era.
13. Making a cake out of applesauce made more sense (during the depression) because the ingredients were cheaper. Check out this Applesauce Cake Recipe.
14. Cream of Potato Soup is a recipe from the Great Depression era that we all still enjoy very much today. Well minus the bacon and all the extra cheese in my recipe.
15. Wacky Cake is something that came from this time era as well. Using no special ingredients, this cake is delicious and cheap.
16. Corned Beef Salad kind of got the nickname of beef jello. It's made on things like mayo, horseradish, veggies, eggs, and other things.
17. Have you heard of Dandelion Salad? Yes, the weeds that grow in your yard. They got very creative it was free food just about anyone had. Now there is a huge festival in Ohio every year with all good Dandelions from ice cream to pasta and even wine.
Related: 22 Frugal Living Tips from the Great Depression
18. This Egg Drop Soup Recipe isn't like the one you get in Chinese restaurants today.
19. Buttermilk was a well-used ingredient during the Great Depression. This Buttermilk Pie is worth making.
20. This Milkorno Recipe (aka gruel) became popular as a way to feed the masses. It's powdered milk and cornmeal. Sometimes they would use wheat instead.
21. Southern Johnny cakes are different than pancakes.
22. How about a Mock Apple Pie? Yep, no apples and even a mock crust. I still think it's worth a try!
23. How about giving Spaghetti with Carrots and White Sauce a try? Made popular by Eleanor Roosevelt herself. This is a casserole where you overcook your noodles as in boiled carrots and make your sauce from flour and butter.
24. Make a pie strictly from flour and water… try this Water Pie Recipe
Related: 13 Items They Made During the Great Depression (But We Pay for Now)
I love these 9 cracker recipes that were used during the depression era. Who knew that crackers could be used for so many things?!
Check out these 12 additional depression recipes that won't break the bank. Here are some of the recipes included in this post:
Sugar Cream Pie

Prune Pudding

3 Ingredient Depression Bread

Corned Beef Fritters

Savory Potato Soup

Egg Soup Over Homemade Bread
Taste of Home also dug back into their recipes and found 34 Great Depression Recipes that were shared. We all know chipped beef was popular and they even have a chipped beef fondue.
The 10 recipes from Grandma were very popular during the great depression too.
Ways to Save Money
These Great Depression Recipes have ignited a new cooking passion in me. If they used to do it for so cheap, why can't we?