This post may contain affiliate or referral links. Read more about this in our disclosure policy.
When it comes to life skills you learn from those that survived the great depression, perhaps the most life-changing skills you can learn are the simplest. "Waste not, want not" is not just a saying. For those that lived through the great depression, it was a mantra on survival. If you bring simple steps or lessons from the Great Depression into your home to waste less you find yourself in need of less. Life just gets less complicated.
Lessons from the Great Depression on Wasting Less
Reuse containers that your food comes in
When it comes to protecting your food from pests you can reuse glass jars from pasta, jelly, and other foods. These jars are perfect for storing beans, rice, popcorn, and other items that get ransacked by critters.
Don't throw out those leftovers
You would be surprised how much food you truly waste. Store your veggie scraps in the freezer in a bin and use them to make broth for cooking. Grab leftovers from last night's dinner for lunch. If your family doesn't like to eat leftovers simply incorporate them into a new meal. Nearly any meat can be added to rice for an easy side dish or used to top pizza. Leftover veggies can be made into new sides by mixing in rice or potatoes. Mashed potatoes are great for thickening soups and stews. Have more leftovers than you can use? Eggshells or coffee grounds? Toss everything into a compost bin and put it to work to make your garden thrive.
Related: 10 Cheap Recipes You Can Make Out of Leftover Produce
Learn to sew and mend your clothing
When we get a tear we often just move on but learning a simple skill like sewing can help you waste less and save a lot of money. Kids are tough on clothes so learning to apply cute patches is a great way to make kids' clothing last a lot longer. Grab yourself a starter sewing machine kit and make those clothes last a lot longer.
Reuse items around your home
Instead of throwing out those laundry detergent jugs to make scoops. Old cracked bowls or teacups make great flower pots. Learn to repair furniture or even refurbish pieces to make them match your change of style.
Replace disposable products in your life for reusable options
Cloth rags are a great way to save instead of using paper towels. Skip using disposable dishes in favor of washable ones. Yes even for parties. Investing in quality cloth napkins and plenty of flour sack towels and watch your waste bin usage shrink. Grab some microfiber cloths and a spray bottle of your favorite cleaner and retire the disinfectant wipes.
Related: 40+ Ways to Upcycle Old Sweaters
Use a water filter
While your great-grandparents probably drank water right from the tap for most of us that are not the safest option. But with a quality water filter, many of us can have great drinking water without buying bottled water. Not only will investing in a filter and water bottle save on water bottle waste it will also help save you money in the long run.
Grow food at home
Instead of always spending money at the grocery store, start growing lots of foods at home. You can plant various fruits and vegetables in your backyard garden, eventually harvesting the produce and using it to make pasta, salads, jams, and more. If you're growing more at home, you'll save more money while reducing waste. All you'll need to think about is what you'd like to grow. You can start with the easy stuff, such as broccoli, potatoes, and lettuce, and then continue adding more to your garden as you go.
Related: Great Depression Tricks for Gardening
Start canning your produce
If you're planning to grow different types of produce on your land, you should learn how to complete the canning process. You'll have a chance to start canning fruits, preserves, vegetables, and even meats. You'll waste much less if you know how to complete this process. Once you've got everything in the proper jars, you can store them until you're ready to use them to make meals for the family. During the Great Depression, many people learned how to start canning their own stuff. We have canned things from BBQ sauce to Jams and even applesauce.
Save your bacon grease
If you're preparing bacon often enough, don't get rid of the grease. Some people toss it out, but it's useful in many ways. If you save the bacon grease, you can use it as oil to prepare different recipes. It goes great with meats, vegetables, and gravies. Give the bacon grease a bit of time to cool down before adding it to a container with an airtight lid. Once you put the grease in the proper container, you can place it in the freezer, keeping it there until you're ready to use it.
Make meatless meals
Meat costs more money than the other ingredients used in most recipes. If you're looking for ways to reduce your spending, make meatless meals. You'll save money because you'll spend less of it on beef, chicken, and turkey. While there is nothing wrong with eating meat from time to time, you can make dozens of delicious meals using assorted veggies, cheeses, and pasta or rice. Get creative to make new and flavorful meals that taste great. One of our favorites is this Chili Recipe.
Use kitchen scraps as compost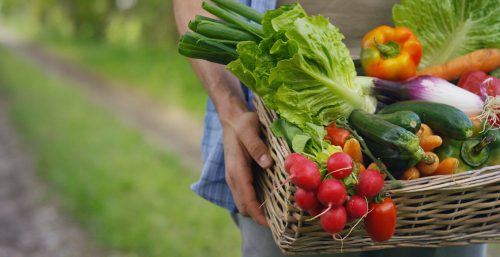 If you end up with any kitchen scraps that you can't consume, use them to create a compost pile for the garden. Those scraps won't go to waste by getting thrown out in the trash. Instead, you can mix them in with twigs, sticks, and other items to create the perfect compost to use on your soil.
Avoid ordering food from restaurants
When you order food from restaurants, whether it's a fast-food joint or a costly place, you're spending more than you need to. It's far better to eat at home and make do with what you've got. Even going out for that morning coffee from a popular hot spot can quickly add up each week. You'll save money by preparing both food and beverages at home. If you simply can't help it and want to spend a night out remember these money-saving tips while at a restaurant.
Saving money and reducing waste go hand in hand making a less wasteful lifestyle vital for families during the great depression and just as important for modern families. If you'd like to waste less and save more, try these simple lessons from the great depression.