This post may contain affiliate or referral links. Read more about this in our disclosure policy.
If you've ever been to Chick Fil A, then you know how delicious their sandwiches are. But what if you don't live near a Chick Fil A? Or maybe you just want to make one at home? No problem! Check out these recipes for the best Chick Fil A copycat recipes. We also have some more favorite copycat recipes you can try as well. Save yourself some money!
What is the secret ingredient in Chick-fil-A chicken?
For years, Chick-fil-A has been one of America's most popular fast food chains. Known for its juicy chicken sandwiches and waffle fries, Chick-fil-A has long been a favorite of both kids and adults alike. But what is the secret ingredient that makes Chick-fil-A chicken so special? Oddly enough it's the pickle juice they use.
What does Chick-fil-A marinate their chicken in?
It turns out that marinating chicken breasts in pickle juice helps to tenderize the meat and give it a juicy flavor. So next time you're enjoying a Chick-fil-A sandwich, take a moment to appreciate the humble pickle – without it, your meal would be far less delicious.
Does Chick-fil-A fry their chicken in peanut oil?
According to their website, they cook their chicken exclusively in fully refined, heat-processed peanut oil. you can read more details about it and allergy concerns on their website.
What kind of oil does Chick-fil-A use for waffle fries?
Same as the chicken, they use peanut oil here as well!
Chick Fil A Tumbler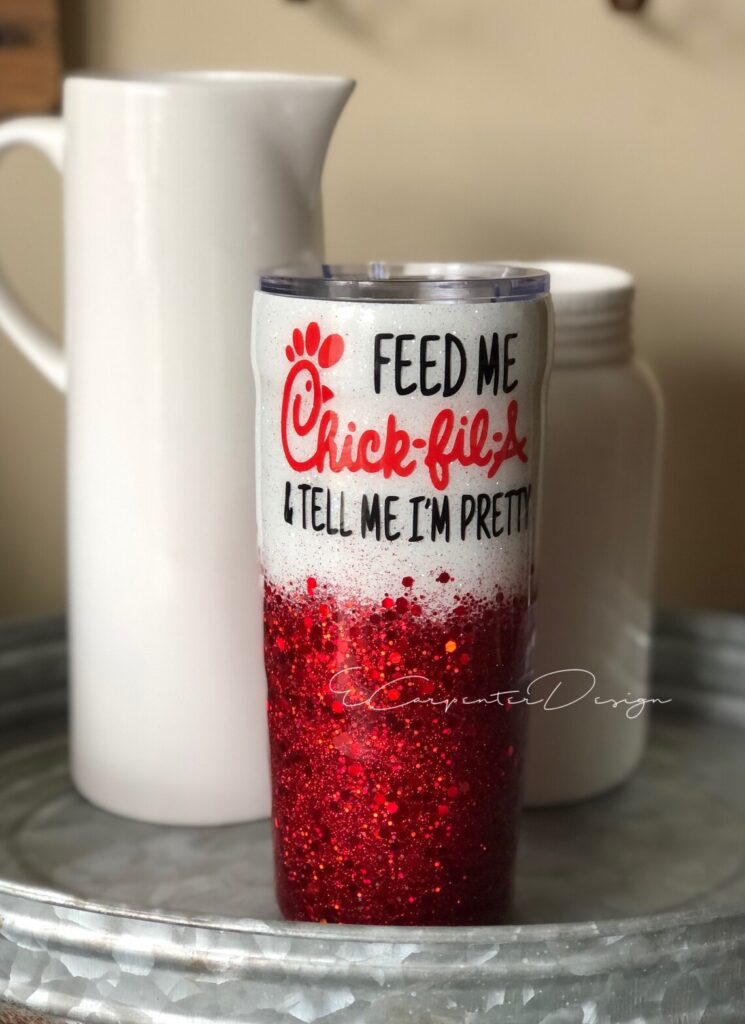 If you are a die-hard CFA fan then this tumbler is for you! Glitter and all just 'feed me chic fil a and tell me I'm pretty'.
Chick Fil A Croc Charms
If you love your crocs you will absolutely love these CFA Croc Charms. These shoe charms are fixed tightly with rubber so they won't break easily.
Amazing Chick Fil A Copycat Recipes
Copycat Chick Fil A Sweet Tea Recipe – This recipe is strictly for me! I am a southern sweet tea girl all the way! I love theirs the best.
Copycat Chick Fil A Lemonade – This is my older kids' favorite and has become a staple in our house.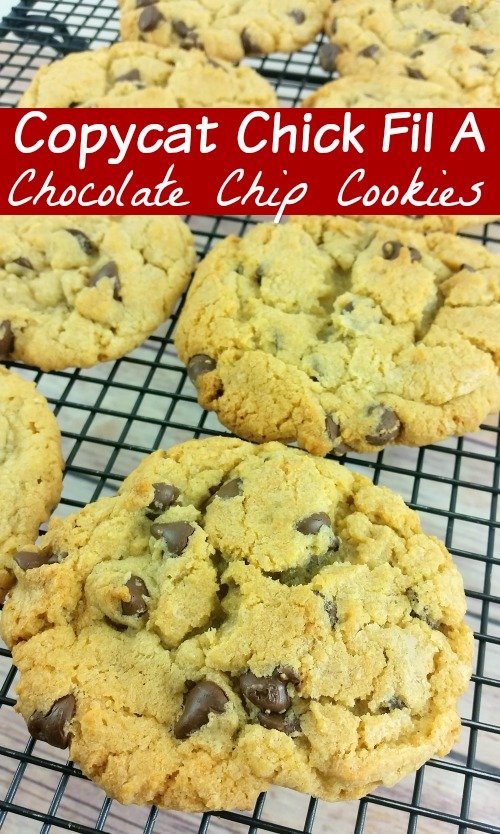 The BEST Copycat Chick Fil A Chocolate Chip Cookie Recipe – The kids love their cookies. I think they love any cookies and it's just a ploy to get cookies with their meals!
Copycat Chick Fil A Nuggets Recipe – When we go to Chick Fil A as a family it's always the nuggets. Every once in a blue moon we will venture on to the Chicken Sandwich but it's the nuggets we go there for. I have been obsessed with them since I was in high school!
Copycat Chick Fil A Sauce Recipe – You can't have nuggets without sauce. Now there is a debate in our house. Most of us love the Chick Fil A Sauce, which is why it was the first to be made. One child uses ketchup. Yeah, I know I cringe every time! Then there is the group that like my loves their Polynesian sauce.
The BEST Copycat Chick Fil A Polynesian Sauce – I may be the odd one out but I like their Polynesian sauce better than the Chick Fil A sauce so I had to make my own version!
Copycat Chick Fil A Chicken Salad Sandwich – When I was preggo I craved their chicken salad sandwiches. Then they took them off the menu, claiming they only offered them in summer. I cried. Preggo hormonal tears. This recipe was made because of that. Thankfully it seems the chicken salad sandwich is a fulltime menu item now. You're welcome 😉
Copy Cat Chick Fil A Chicken Tortilla Soup – This Copy Cat Chick Fil A Chicken Tortilla Soup will be a great addition, it's simple and enough for the whole family.
Copycat Chick Fil A Sauce Recipe – This is a simple step-by-step how to make Chick Fil A sauce. My husband was happy I have created a copycat, now I'm sharing this with you!
Whether you're a fan of Chick-fil-A or not, there's no denying that their recipes are delicious. If you're looking for a taste of the Chick-fil-A magic without leaving your home, we've got you covered. What Chick Fil A Copycat Recipes would you like to see? We are adding to our list!