This post may contain affiliate or referral links. Read more about this in our disclosure policy.
So, your military family is getting ready for a move, and you want to ensure all of your belongings are protected and nothing gets left behind. Fortunately, there are a variety of things you can do to set yourself up for a successful move and reduce your family's moving expenses while avoiding a lot of the hassle and stress that comes with transitioning to a new location. That said, here are some helpful tips to make your move easier and more efficient.
6 Tips to Make Moving Easier as a Military Family
Create a Plan of Action
Before you start packing everything up, it's important to create a checklist of important considerations, such as services you need to cancel, documents you need to safeguard and help you need to hire. Your moving plan should entail the dates that the moving company comes, your actual moving date as well as a deadline for you to finish unpacking once you are in your new home. Setting up a plan ahead of time will make it so you don't have to rush around and there's less of a chance you'll forget something. Plus, doing so can help you save money when moving.
Cancel Your Utilities
Before you leave your old residence, it's important to cancel all of your utilities and other services that might be delivered to your home on a recurring basis. These could be things like a water delivery service, groceries, and other auto-renewing services. Simply call your utility companies ahead of time and let them know the dates of your military move, so you don't have to worry about it later.
Organize Vital Documents
The most essential items are documents, such as identification, marriage, divorce and birth certificates, and other records related to employment and vehicles. Make sure you set aside a specific place for these documents; this could be a storage binder that can go in your moving day to-go bag. Most of the other items can be replaced, but some of these documents are one of a kind and essential.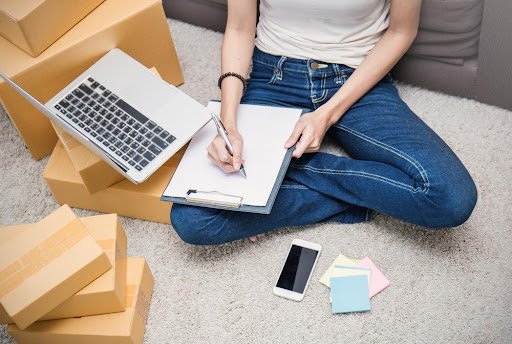 Take Inventory of Your Items
Possibly one of the most helpful things you can do during your move to a new city is to take inventory of all your belongings based on their dedicated room or some other categorization. You can create a labeling system based on the room and the contents of the box. It's also a good idea to take pictures of your rooms and boxes to know how to set everything back up in your new home quickly and you don't have to dig through a ton of packages to find one item.
Finding a Sponsor
For most military families, moving to a new location means settling into a new installation. Having a sponsor can be a huge help in easing the transition and answering some of the questions you have. A military sponsor is typically another military member in the local area of your new home. Military families can contact their local office to find the appropriate sponsorship program in their new area.
Unpack Boxes for Commonly Used Areas First
It's easy to go rummaging through all of your boxes for one item at a time once you move to your new home. However, a best practice is to unpack for commonly used areas first, such as the kitchen because you'll want to enjoy a big meal as a family after a long move.
Final Thoughts
One of your biggest assets is the time during your move, so plan ahead and make the calls you can early. This will help you avoid any last-minute rushing around and help you make your move efficiently and successfully. Also, don't forget that there are helpful resources available to military families during this transitionary period, so don't hesitate to reach out to your local military office and sponsorship program.