This post may contain affiliate or referral links. Read more about this in our disclosure policy.
My family loves bread, no doubt about that. However, it is also a great ingredient for cheap dinner ideas. While most families use white bread, you can use any type of bread that you have on hand. I like to freeze the ends of bread that no one likes to eat for many of these bread dinner ideas.
Cheap Dinner Ideas – 10 Cheap Meals Made Out of Bread
Homemade Gravy over Bread
If you don't have biscuits or just prefer bread, then use this to make a cheap meal. This is known for us sausage biscuits and gravy. You can get a roll of sausage for $2.50 or so at Walmart and a loaf of bread for less than $1 and have a great family meal for under $5!
You can always make your own biscuits with our 7 Up Biscuits Recipe with the gravy.
Pizza Bread – Using bread, pizza sauce, cheese, and pepperoni, you can make a cheap and easy meal. My kids love this meal as did I when I was a kid. Cook in the over until your bread is toasted. This was often called the poor man's pizza. This is one of my kid's favorite meals with bread
French Toast Bake
Don't like regular French toast? Try a French toast bake. Our Vanilla Blueberry Overnight French Toast Casserole can be made with any kind of bread.
Related: 10 Cheap Recipes You Can Make Out of Leftover Produce
Eggs with a Side of Toast
We have toast in my family more times than I am willing to admit. Let's not kid ourselves, you can put a lot of different things on toast. Add some butter or jam to your toast, and you are good to go! Make an egg and toast sandwich to switch it up.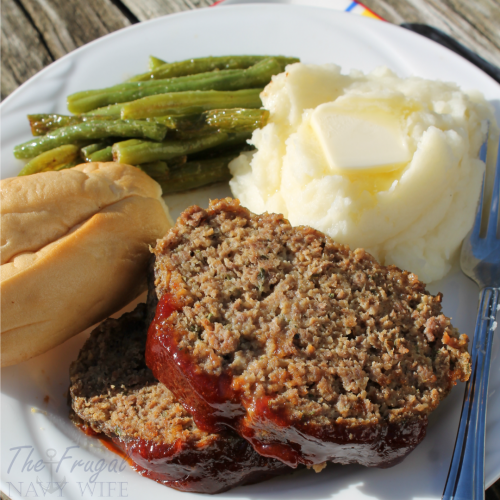 Make Meatloaf
Bread is literally what holds meatballs and meatloaf together. Use it as a filler and to keep your meat together. Add more bread and use less meat if needed. Try The Best Old Fashioned Meatloaf Recipe You Will Eat, the recipe is cheap and easy to make.
Grilled Cheese Sandwiches
Could this meal get any yummier or cheaper? Grilled cheese is awesome, add a side of soup, and you are ready to go. The simple and basic grilled cheese, my kids love it, and it's easy to make!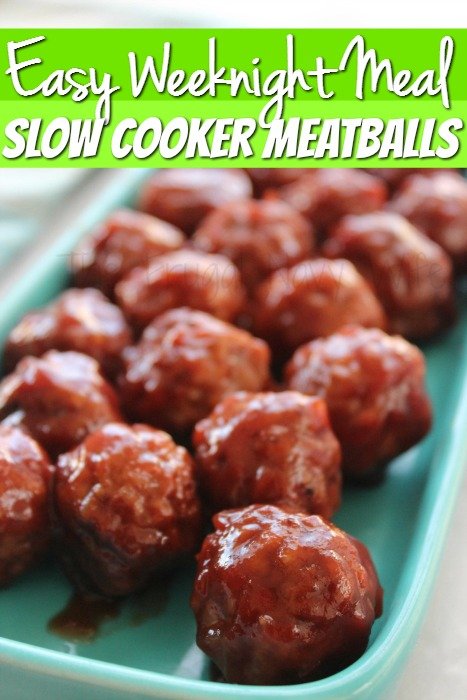 Make Meatball Sandwiches
Really, you can use bread to make sandwiches out of almost anything. My personal favorite is meatball sandwiches. These fall in line with the meatloaf above. Use more bread and less meat. A great recipe to use is this Slow Cooker Meatballs one.
Grilled Paninis
These are basically the upgraded version of grilled cheese. Add in some meat and veggies with the cheese and YUM! You don't need a panini press to make them, but you can pick up a panini press pretty cheap on Amazon if you want.
Related: 10 Amazingly Cheap Meals You Can Make with Eggs
PB&J
I tried to get creative with this, but peanut butter and jelly is the one thing that kept coming back to me! Maybe because I craved it like nothing else when I was pregnant.
This simple sandwich can be switched up, and you can make peanut butter and banana sandwiches, peanut butter and Nutella, peanut butter and marshmallow fluff. The list is endless but right now I'm on peanut butter and Instant Pot Blueberry Jam kick!
Toppings – When I need croutons for salads or breadcrumbs, I use old bread. While this isn't "the main course"—you can use bread in so many ways to help your meal stretch further.
When Thanksgiving rolls around (or any other Holiday for that matter), you can make stuffing with it! You can also make croutons for salads as well.
I want to add in to help stretch our grocery budget I Earn $210+ a Month in FREE Amazon Gift Cards, and I also feed my family of 6 on only $200 a month!
These meals are so simple and inexpensive. When you're looking for meals to help your dollars stretch, you need to pull these out. What are your favorite cheap bread dinner ideas? Share the knowledge and help us eat cheap!