This post may contain affiliate or referral links. Read more about this in our disclosure policy.
Old towels can come in surprisingly handy around the home! From dusting furniture to soaking up spills, they can be used for a variety of tasks. They're also an environmentally responsible way to repurpose items that are no longer needed. Here are some uses for old towels that can put your old towels to work!
What are some uses for old towels?
Old towels can be used for a variety of tasks such as dusting furniture, soaking up spills, cleaning windows and mirrors, and wiping down countertops. They're also great for mopping floors and make an environmentally responsible way to repurpose items that are no longer needed.
Related: 21 Effective Uses for Windex
How can I put old towels to work around the home?
Old towels can come in surprisingly handy around the home! Some uses for old towels are dusting furniture, soaking up spills, cleaning windows, and mirrors, wiping down countertops, and mop floors. It's an easy way to upcycle items without creating additional waste.
Are there any other ways to use old towels?
Yes! Old towels can also be useful outside the home – you can use them for car detailing, pet care (for wiping paws or cleaning fur), or even taking on camping trips as makeshift picnic blankets or beach mats.
What should I consider when repurposing old towels?
When repurposing old towels, it's important to check their condition first – are they still absorbent enough and free from any rips or tears? If not, they may not be suitable for certain tasks like soaking up spills or mopping floors – but they could still come in handy as a dust cloth or window wipe!
Related: Unusual Uses for Everyday Items
Dusting furniture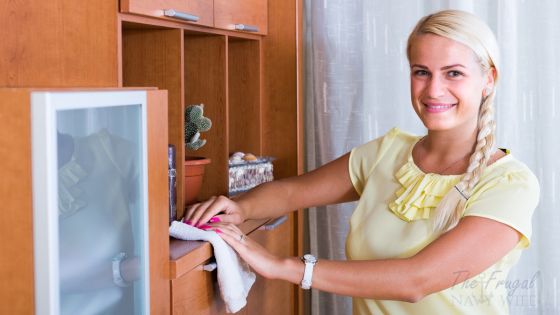 Old towels can be used to pick up dust and other allergens from furniture surfaces, helping to keep your home clean and promoting a healthy environment.
Soaking up spills
Old towels are absorbent, making them great for soaking up water or other liquids from floors or countertops.
Cleaning windows and mirrors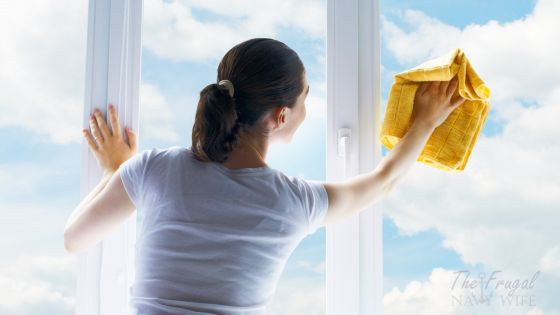 Towels can help you make your windows sparkle – use a damp towel to wipe away dirt and grime for a streak-free finish.
Wiping down countertops
Dampen an old towel with warm soapy water for effective cleaning of kitchen and bathroom countertops.
Mopping floors
An old towel is a perfect size for wiping down floorboards quickly and efficiently – perfect for mopping up spills or restoring shine!
Car detailing
Use an old towel to buff up the exterior of your car, removing any dirt or grime that has built up over time.
Related: 57 Uses for Fels Naptha Soap That Will Change Your Life & Your Budget!
Pet Care
A soft, dry old towel is perfect for drying furry friends off after a bath or getting rid of excess mud on their paws.
Taking on camping trips
Pack along some old towels when you go camping to serve as picnic blankets, beach mats, or extra insulation under sleeping bags.
Washing dishes
An old towel makes the perfect dish-washing companion – it's easy to wash dishes while keeping your hands dry!
Chair cushion covers or decorative throws
Old shirts are ideal for turning into chair cushion covers in bright colors or patterns – they can also be used as decorative throws for couches and beds too!
Ironing clothes during household chores
Place an old towel over items that need pressing – this will ensure that your fabric remains smooth without leaving behind any scorch marks!
Making rags for wiping surfaces, oil changes, etc.
Cut an old towel into strips of various sizes depending on what you need them for (such as cleaning windows or changing oil)
Related: 20 Uses for Salt Around the Home
Couch cushions liners
An old towel can easily be turned into a protective cover that goes underneath couch cushions to prevent stains and wear and tear over time
Gift wrap storage/protection/packing cubes
Cut an old towel into cubes then fill each one with different types of gift wrap materials such as tissue paper and ribbons – it'll take up less space than storing gift wrap rolls in boxes
Cat bedding and bed liners
Soft fabric linings create cozy spots inside pet beds while providing protection against accidents
Household dusters
Keep two dry towels handy – one to dust furniture routinely with, another exclusively dedicated towards those deep cleaning projects
Protecting furniture when moving house
Place several folded towels between items when packing fragile items together like plates and glassware
Related: Household Uses for Apple Cider Vinegar
Keeping pet cages clean and tidy
Absorbing urine around pet cages helps contain odors
Rag rug making
Make use of scrap fabrics by cutting them into strips and then knotting them together tightly
Softening laundry loads
Adding several large towels will help balance out heavy loads in washing machines
Overall, old towels are an extremely versatile and useful item to have around the house. Whether you're looking for a way to keep your home clean or add some extra comfort to your camping trip, there are several uses for old towels that can be used in a variety of ways that will make any task easier!