This post may contain affiliate or referral links. Read more about this in our disclosure policy.
I am the mom of four very hungry kids. Let us not also forget about the very hungry husband. In our household, we don't have a lot of room to store extra food. However, what I do buy, I like to use up as much as possible. Here is how you can make your foods last longer.
How to Make Your Foods Last Longer
The Freezer is your friend
Although I am short on freezer space, you may not be. When I make too much of something, it's nice to be able to stick it in a freezer. I have also learned over time that this is the best way to make your foods last longer.
If possible, invest in a deep freezer. If you have the extra space and a spot to plug it in, you can keep all your leftovers stored away without taking up too much space in your smaller freezer. This is an excellent way to make foods stretch further.
Related: 35 Easy Freezer Meals Round Up
Buy produce every few days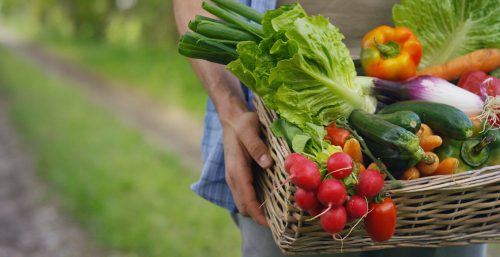 I feel as though I am always throwing out produce. One of the best things for making your food last longer is to buy produce every few days. Don't waste produce and use it up as quickly as you can!
I'd recommend buying fruit from an affordable source, such as Aldi. I've found that fruits from Aldi are much more affordable than other grocery stores. Always check the specials to see when stores are having sales on fruits, too.
Related: How to Save on Groceries Without Going in the Store
Get creative with what's in your pantry
It can be so hard to try and rack your brain to think of what to make with the items sticking around in your pantry. The fun part of trying to make your foods last longer is being creative with what you have.
Is it easy? No, but some of our best meals have come from me being creative from the leftovers in our pantry. Use your leftovers to put new meals together. If I make a whole chicken, the leftovers stretch for days. I will typically use leftover meat to make a batch of chicken noodle soup, homemade chicken salad, and chicken tacos.
Related: 10 Cheap Recipes You Can Make Out of Leftover Produce
Look for the unit price
Listen, deals are awesome, but the bottom line to getting the best deal is to look at the unit price. You may think you're getting a good deal, but are you? Doing a quick check of the unit price can usually answer that question quickly!
Look for filling foods to feed your family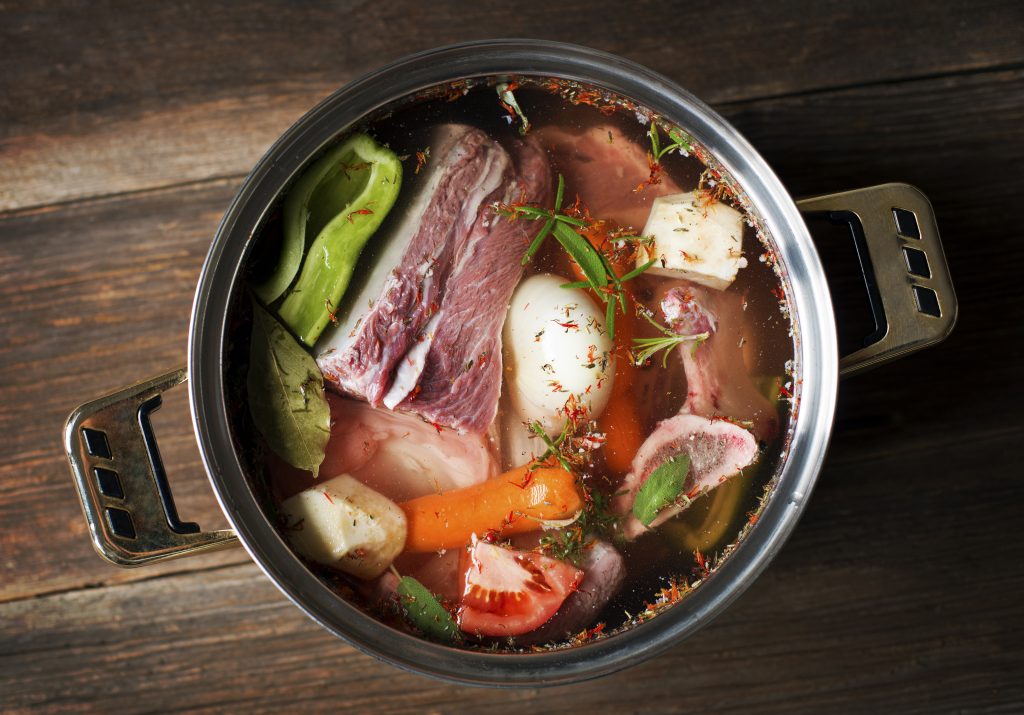 I know you want to feed your family healthy. However, sometimes it comes down to what is the most filling for your family. Rice and beans seem to be very inexpensive and filling. Bread and oatmeal are very filling foods. You can switch to whole grain bread or sprouted bread to make it healthier for your family.
This brings me to tell you that making something "healthy" from scratch will always be cheaper than trying to buy it at the store. Once you have the right ingredients needed to prepare certain foods from scratch, those ingredients will last a long time.
Related: 6 Money Making Apps to use on Your Shopping Trips!
Make meatless dinners throughout the week
Meat can cost quite a bit of money. It seems as though prices for chicken, ground beef, and other meats are on the rise. With that in mind, consider making meatless dinners throughout the week. You can still prepare meals with meat from time to time, but you'll save money and get your food to stretch further by preparing a few meatless meals each week. Not sure what to serve?
No problem. You can make a box of spaghetti with a jar of marinara sauce. Sprinkle some parmesan cheese on top and you'll have a quick, simple, and filling meal. You might even end up with leftovers to have for lunch the next day.
Related: Easy Ways to Save Money – How to Cut Your Meat Prices in Half
Use the right food storage techniques when buying in bulk
Food Storage Options
If you buy meats in bulk, use proper food storage techniques to save them and keep them fresh for lengthy periods. When buying packages of meat, remove them from the packages and separate them into family serving sizes. Place each serving in a freezer bag, remove the excess air from the bag, and seal it shut. Be sure to label each bag with the date and the type of meat inside it. If you have a FoodSaver vacuum sealer, it's even easier to store the meats that you've bought in bulk.
Get some staples for the pantry
Be sure to buy affordable staples for the pantry that you can use when preparing different meals for your loved ones. Pasta is always a great choice. A box of pasta will typically cost $1 or less at the grocery store. Some stores will have sales where you can get multiple boxes at a lower price. You can make pasta salad, macaroni salad, baked macaroni and cheese, and other great dishes using pasta.
Besides stocking up on boxes of pasta, purchase cans of beans. You can make soups, stews, chili, and other delicious meals using assorted beans. The best part about this is that soups and stews tend to stretch further than a lot of other meals. You might end up with leftovers for days that you can serve for lunch and dinner throughout the week.
Make meals that were commonly prepared during the depression-era
Times were incredibly tough for families during the depression era, but many people made it through because they learned to make their meals stretch. Some of the depression-era foods taste excellent and are easy to prepare with minimal ingredients.
Related: 88 Great Depression Recipes
A few of the meals you might want to make include potato soup, navy bean soup, and old-fashioned cornbread. You don't even need to go out and buy a cookbook to get recipes from this era. Instead, look online to find dozens of great recipes that will help you make your food stretch further in no time.
Feeding your family and making that food stretch can be a challenge, but I know you can do it. This is the part of parenting that brings out creativity in you. How do you make foods stretch further?