The Amish have something we don't have. That is the ability to make many things on their own, which results in them saving a lot of money. When you don't rely on the traditional way of life to earn a living, you have to be creative in what you do to save money. A lot of Amish make their own stuff to help save money in the long run. I've compiled a list of the different things Amish people make to save money this is one of the best Money Secrets of the Amish! 
11 Money Secrets of the Amish – Things They Make Instead of Buy
If you want to dive into all the way Amish saves money I suggest checking out the book Money Secrets of the Amish: Finding True Abundance in Simplicity, Sharing, and Saving. I was able to take so many of the ideas and use them in my day to day life!
Now on to the 11 things Amish makes that save them a TON of money!
Baked Goods
Most towns that have Amish people in them, know how delish Amish baked goods are. This is because the Amish create their own baked goods from scratch. If you've never had donuts, pie, or even a pumpkin roll made by an Amish person, you're missing out!
Related: Water Pie Recipe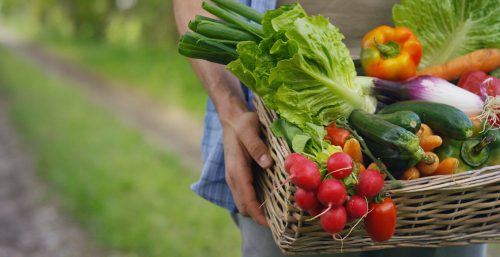 Their Own Food
A lot of times, you'll see the Amish growing their own food. Most of the time, they have huge luscious gardens. Whatever they can't use in the summer is canned for the winter. You will notice that not a lot goes to waste. 
Related: 8 Money Saving Tips from the Amish Lifestyle
Clothing for the family
As you look at an Amish person, you will notice that they do not wear traditional clothing that we wear. Instead, Amish families make their own clothing as this helps them to save money. They don't make their own shoes, but usually pants, dresses, and shirts are made by the Amish ladies of the family. 
Bath Products
Why buy bath products when you can make them at home for cheaper? Amish people make their own soap, shampoo, toothpaste, and laundry soap to keep from spending money. 
Related: 26 Ways People Were Making Money During The Great Depression Era
Cleaning Products
Just like the Amish make their own bath products, they also make their own cleaning products. Anything they can make to save money is well worth it! Along with making their own cleaning products, they also make their own towels and washcloths! 
Window Treatments
Have you ever walked into an Amish house and seen their window treatments? You will fall in love! The fabric they make is amazing. Amish make their own window treatments to save money. 
Related: 13 Items They Made During the Great Depression (But We Pay for Now)
Condiments
Why buy condiments when you can make your own and save money. Everything from ketchup to mustard to mayonnaise can be made by the Amish. They can make their own whipped cream, get their own milk, and make their own coffee creamer. Anything you can dream up, they can make it! 
Related: Amish Pear Butter Recipe
Medicine Concoctions
Most Amish people don't just hop in the car and go to the doctor every time they get sick. You'll often seeing them using essential oils or making medicine concoctions like Elderberry Syrup. Making cough drops, cough syrup, and any other product liek this at home is common within the Amish community. 
Related: 22 Frugal Living Tips from the Great Depression
Furniture 
Amish furniture is one of those things that the Amish make to save money. The Amish are very HANDY with wood and most of the furniture they have, they made it themselves. Now this is an amazing way to save money! 
Their homes
Amish homes are pure works of art. This is ONE thing this Amish make to save money and it's quite amazing. Amish are known to be amazing carpenters. 
Related: 19 Extreme Frugal Tips From WWII Housewives & 1940's Housewives
Utilities
They don't use electric so they rely on fire. Candles for light, that they make. Wood burning stoves to cook for or heat water.
Do you know any Money Secrets of the Amish? Let us know in the comments below!