This post may contain affiliate or referral links. Read more about this in our disclosure policy.
While there were those that caved under the pressures and hopelessness caused by the Great Depression, there were still men, women, and children that used all kinds of ingenuity to carry on. Several of these ideas that they came up with to make a living are still with us today, while others simply wouldn't be allowed with the laws we now have in place. Let's check out these 26 Ways People Were Making Money During The Great Depression Era. These are great money-making ideas!
How long was the Great Depression?
The Great Depression usually refers to the period from 1929 to 1939, when the economy of the United States and many other countries around the world collapsed. In the United States, it began with the stock market crash on October 29, 1929 (known as Black Tuesday) and lasted through most of the 1930s.
There are various opinions on how long the Great Depression actually lasted. Some economists say it ended in 1933, while others believe it continued until World War II. In any case, it was a severe economic crisis that had lasting effects on millions of people around the world.
Who made money during the great depression?
There were a lot of people who made money during the Great Depression. People who had money in investments and stocks did very well, as did those who owned land. There were also many people who became very successful by starting their own businesses. The key to making money during the Great Depression was being smart and being flexible – you had to be willing to change what you were doing if things weren't working out. So, those who succeeded were usually the ones who were most adaptable and quickest to react to the changing economic landscape.
Related: 12 Lessons from the Great Depression on Wasting Less
What is a recession?
Technically, a recession is two consecutive quarters of negative economic growth as measured by a country's gross domestic product (GDP). However, most people use the term recession to refer to any period of time when the economy is doing poorly. For example, in 2009 the US economy was in a recession even though it hadn't technically shrunk for two consecutive quarters.
Do these ways to make money work in today's society?
Some of these are great ideas for earning a bit of money today, some are illegal now, and others probably wouldn't earn you much.
If you are looking for some way to make money online we have a Huge List of Wats to Make Money Online.
Money Making Ideas
Chopped and Sold Wood- The production of lumber fell drastically during the depression, but people still needed to heat their stoves. Chopping and selling wood was one occupation many turned to.
Mowed Lawns-Many folks would mow lawns and offer other types of yard work services. As you know, this occupation is in high demand and continues to this day.
Related: 22 Frugal Living Tips from the Great Depression
Sold Eggs- Many families would sell eggs for an average of 25 cents a dozen. The male chickens were usually sold, while the chickens that didn't lay enough eggs were then butchered to be eaten.
Related: 10 Amazingly Cheap Meals You Can Make with Eggs
Extra Wage Earner- Before this time, it was usually the women that stayed home with the children. During the Great Depression, however, women and children alike had to find work to help make ends meet.
House Cleaning- Many women and girls would offer house cleaning services to their communities.
Pawned Their Belongings- Sacrifices were being made everywhere. Loads of people pawned off their belongings and valuables just to stay afloat.
Related: 13 Items They Made During the Great Depression (But We Pay for Now)
Kids Sold Newspapers- Many kids got up early to sell newspapers to make money for their families. They would even recruit their friends and then would earn a small bonus for that.
Rented Rooms In Their Homes- Tons of people lost not only their jobs but their homes and families. There were families that decided to rent out a spare bedroom(s) to earn a little extra cash.
Mended and Altered Clothing- Those that were gifted in sewing, altering and mending, began repairing and making clothing. Some even repaired the upholstery on damaged furniture.
Multiple Jobs- A lot of men lost their full-time jobs and had to resort to several part-time jobs to make ends meet.
Related: 88 Great Depression Recipes
Shoveling Snow On Roads- There were people that would shovel snow for restaurants, stores, and other businesses the night before they were to open in the morning. This is another occupation still continued to this day.
Washed Windows and Cars- Washing windows and cars were one possible way of making money.
Childcare– With so many women going out and seeking jobs, that created a need for childcare for their children.
Lunch Wagon Service- There were those that created lunch wagon services to help earn money while feeding the men and women in the workforce.
Related: Great Depression Cooking Tips That Will Save You Money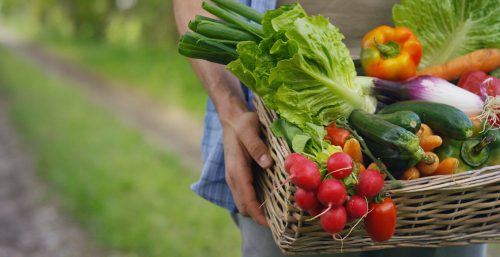 Purchased Produce and Resold It- It was also not uncommon for men and women to purchase apples and other produce, and then turn around and sell them, making a small profit. This is illegal today, so don't get any ideas.
Grew and Sold Produce- Another version of the one above is that some people grew their own produce and then turned around and sold it as a means of income.
Caught and Sold Fish and Crabs– Many people turned to fish(ing) as a source of income. They'd catch fish, crabs, and clams and then sell them to restaurants, stores, and people on the streets.
Begging- There were those that simply didn't know what to do, and would stand on the street corners begging. Sometimes they even had their children stand out there asking for money.
Related: Great Depression Era Tricks for Gardening
Crafted and Sold Quilts- Another craft that women were good at was making and selling quilts.
Made Cakes with Dairy – Cakes went for a good price if you were able to get the dairy to make them as well.
Sold Milk From Their Cows – If they were lucky enough to have a milk cow or two they would generally sell half the milk the cow produced.
Hunted and Sold the Meat – If you were a skilled hunter you could go hunting and not only get meat for your family but sell your beat and the hydes as well.
Related: Lemon Depression Cake Recipe
Sold Baked Goods- Many women began making and selling baked goods such as cookies, fudge, bread, and other comfort foods. Pies and Fudge were popular items to make and sell.
Picking and Selling Wild Fruit – If you knew where there were wild fruit trees and bushes you could pick them and sell them.
Door to Door Sales – If you had a good sales pitch and could get to the neighborhoods that had some money you could do door-to-door sales.
Made Store Deliveries – If you had a car you were able to make deliveries for stores across town, or even a few hours away.
Related: 12 Genius Tips to Stop Spending Money
Several of these ways of making money during the Great Depression are occupations that are still around today, while others would be illegal. When you listened to your grandparents or great-grandparents about growing up during the depression, what did they do to survive?