This post may contain affiliate or referral links. Read more about this in our disclosure policy.
It's hard to imagine a time when our country was in such a bad financial state. The Great Depression was a time when the stock market crashed, causing unemployment and poverty rates to soar. However, even in the worst of times, there were lessons to be learned. Here are three important ones that can help us make informed decisions today.
Great Depression Food Tips
Great Depression Cooking Tips That Will Save You Money – When it comes to cooking, these simple great depression cooking tips will help you save money on feeding your family. You may already be doing some!
13 Items They Made During the Great Depression (But We Pay for Now) – Did you know there are many items then made during the Great Depression that we now buy? Head back to basics with these items to save money on items like…
88 Great Depression Recipes – These Great Depression Recipes have ignited a new cooking passion in me. If they used to do it for so cheap, why can't we?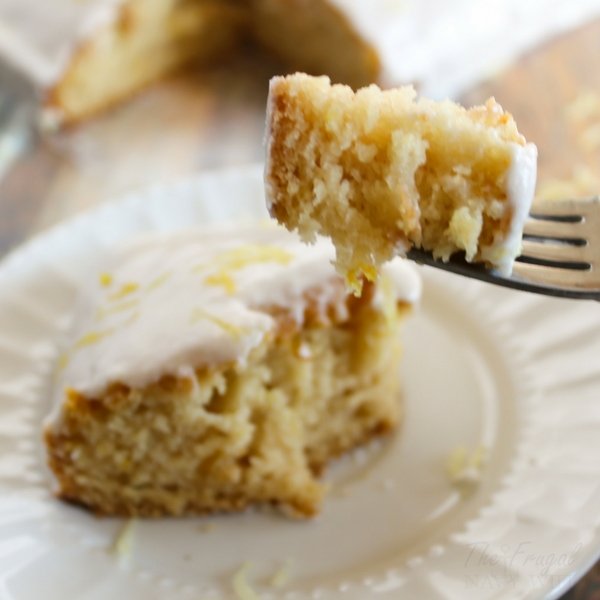 Lemon Depression Cake Recipe – A lemony, dairy-free dessert recipe that will leave you wanting more! Lemon Depression Cake is moist and the process to make is very unique.
Hoover Stew Recipe – Hoover Stew is easy to make, just chuck everything into a pot and let it simmer. It's not only a simple dish but it's packed with flavor!
Great Depression Frugal Living Tips
22 Frugal Living Tips from the Great Depression – Did you know the frugal living tips from the Great Depression are some of the most useful still today? These 22 tips will really help you save more money.
Frugal Lessons Learned From the Great Depression – They didn't waste money and they did as much as they could themselves. I had the blessing of knowing a few people that went through the great depression and they taught me quite a bit even if they didn't realize it. I want to pass this on to you.
9 Frugal Money Saving Tips My Grandma Taught Me – Grandma's frugal money-saving tips could fill a book by themselves. It would be a best seller for sure. Here are the best ones to start now!
How to Save Money Each Month – 60 Things to Make Instead of Buying – Need to know how to save money each month? Pinch your pennies and use this list of 60 things we stopped buying and started making.
10 Old Fashioned Money Saving Tips You Need to Try NOW – When you're looking to develop good money-saving habits, it is best to start simple. That is why I love these old-time money-saving habits so much.
Lessons on Wasting Less – The Great Depression was such an incredible part of American history. Check out these lessons from the Great Depression on wasting less.
Survival Tips From the Great Depression – These basic Survival Tips From the Great Depression will help you get back to the simple things and make life easier.
26 Ways they were making money during the Great Depression – Learn how people made money during the great depression and see which of these 26 ways are still used today.
Fight Inflation, What you can Do – By being smart about your spending and making smart investments, you can keep your finances healthy while fighting inflation.
Books about Frugal Living You Should Read – Looking for ways to have a more frugal lifestyle? This list of books about frugal living will be a great start to begin living a frugal life.
Ways to Make Money
Great Depression Garden Tips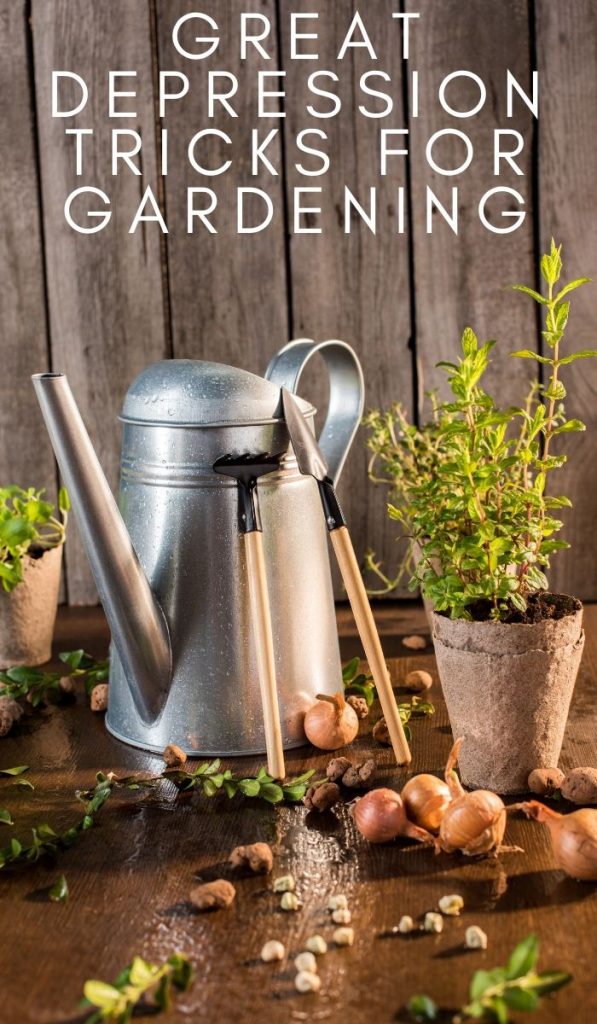 Great Depression Tricks for Gardening – You can take these simple Great Depression Tricks for Gardening to help provide your family with quality food on a budget.
5 Tips for a DIY Indoor Herb Garden – An indoor garden is a great way to grow your food and also cut down on the grocery budget. A DIY Indoor herb garden is easy as these 5 steps.
Although the Great Depression was a time of great hardship for many, it also yielded valuable lessons that helped to shape our economy and society as we know them today. We can only hope that by learning from the mistakes made during that time period, we can help to prevent another depression from occurring in the future. What do you think are the most important lessons we can learn from the Great Depression?