This post may contain affiliate or referral links. Read more about this in our disclosure policy.
Fall is great tailgating weather and football season is starting back up so it's the perfect combination. I'm seeing more and more questions about Tailgate Food Ideas that are easy and that everyone will love. So I wanted to share all my best tailgating recipes with you!
Tailgate Food Ideas Everyone Will Love!
I find tailgating is the same where ever I go, it looks the same at an NFL Football game as it does at a college football game. Though the college games have a bit more rowdiness to them.
It's also the same between sports, football tailgates look the same as baseball tailgates other and you see more baseball-shaped foods than football food. So basically these tips will work for any type of tailgate. Change up your colors for your team, any sports you need to change, and go!
Many people will bring an RV to a tailgate, this is the best way to have everything you need. A TV, kitchen, seating area, bathroom, refrigerator, and more. But we aren't all that lucky so let's answer some of those more popular questions on tailgate food recipes!
What do you serve at a tailgate?
Basically anything with finger foods. The less clean up the better! Chips and dip are popular and anything that can be served as an appetizer will work well. This includes sliders, burgers, hot dogs, sandwiches, and skewers.
How do you heat food at a tailgate?
The most popular way is on a grill. Most people will bring a tabletop grill and grill on the back of a truck or on a folding table. I suggest a charcoal one because you don't want to store the propane in your car for a few hours while at the game.
What is the best tailgate grill?
As I said I suggest a tabletop charcoal grill. You can find the 14-inch ones for under $30 and even less during the sale. These are perfect to grab and go and a lot safer to store in your car than the propane ones.
What can I grill on a tailgate?
Anything you can normally grill at home. Burgers, hot dogs, chicken wings, and sausage are the big ones. Smores in till foil, corn on the cob, heck you can even make mac and cheese with the right pot!
How do I keep my tailgate food cold?
The best answer is with a cooler. You can bring a big one to store in the back seat or just a small one to store a few items.
A few tips you can freeze water bottles the night before and put them in the cooler they will help keep everything cold and then you can take them out to slowly defrost as needed.
I like putting ice packs in the cooler because they tend to last longer than straight-up ice. Once I have everything loaded I will put ice on top.
Tailgate Food Ideas
Here are some main food ideas perfect for tailgating.
Garlic, Ginger, and Soy Sauce Chicken Wings – You can never go wrong with wings for football games!
Slow Cooker Coca-Cola Pulled Pork Sliders – Sliders are perfect for game days! They are a great grab and good food!
Slow Cooker Meatballs – Serve on toothpicks for even less mess when cleaning.
Slow Cooker Baked Beans Recipe – Baked beans are a staple item, am I right?
Slow Cooker Coca-Cola Smoky Barbecued Ribs – Maybe a bit messy but they are so delicious.
Applesauce BBQ Spare Ribs – These will not disappoint. They also will be a crowd-pleaser.
Copycat Chick Fil A Nuggets Recipe – This Copycat Chick Fil A Chicken Nuggets Recipe includes the secret ingredient the real ones do!
Copycat Applebee's Clubhouse Grilled Sandwich – Perfect to make and cut into bite-sized finger foods.
Copycat Chick Fil A Chicken Salad Sandwich – Don't want to cook? Whip up this cold sandwich for the game.
Taco Casserole Recipe – Who doesn't love a good taco casserole?!
Southwestern Shrimp Skewers – Why not grill out and enjoy these Southwestern Shrimp Skewers?
Oven-Fried Drumsticks – These are perfect to make ahead of time and just serve when you get there.
Tailgate Dip Recipes
Easy Buffalo Chicken Dip Recipe – Careful this dip has a kick!
Strawberry Mango Salsa – Perfect with cinnamon tortilla chips and the kids will love it!
Tailgating Desserts and More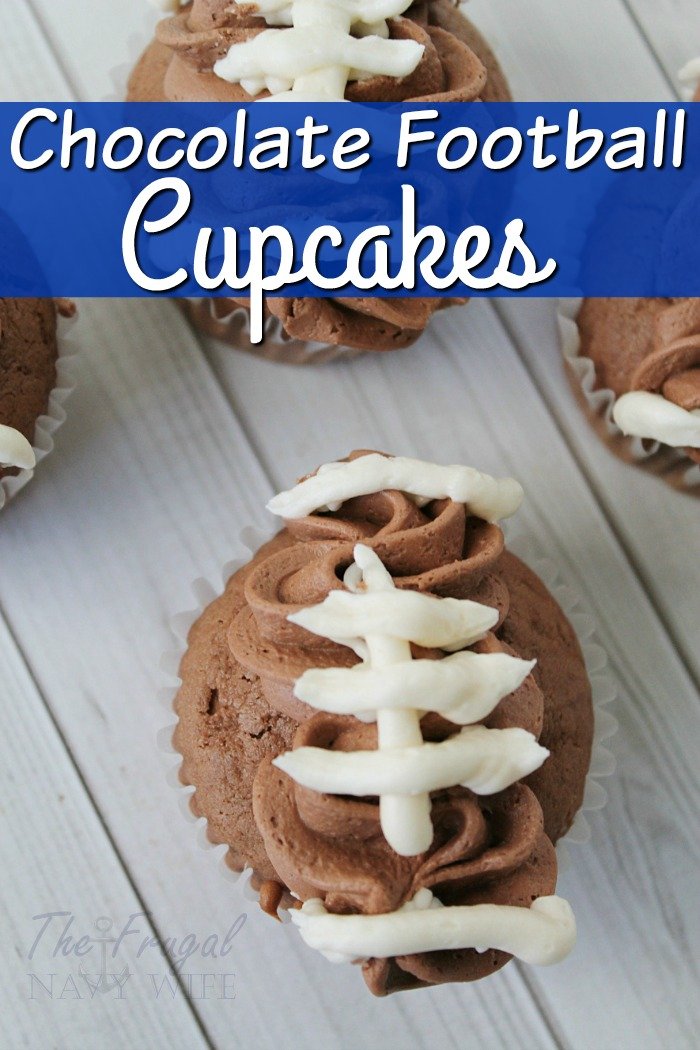 Chocolate Football Cupcakes Recipe – Of course, you have to have the ever-popular football cupcakes!
Easy Football Rice Krispie Treats Recipe – Chocolate Rice Krispie Treats in the shape of footballs!
Red White & Blue Chocolate Dipped Oreos – You can change up the colors on the Oreos to match your favorite team!
Easy Tailgate Food Ideas You Need to Know
Football Party Ideas – 62 of the Best Football Food & Decor
Tailgate Menu Ideas Perfect for the Super Bowl!
10 Super Cute and Fun Super Bowl Party Ideas
Now I want to know what are some of your favorite tailgate food ideas.